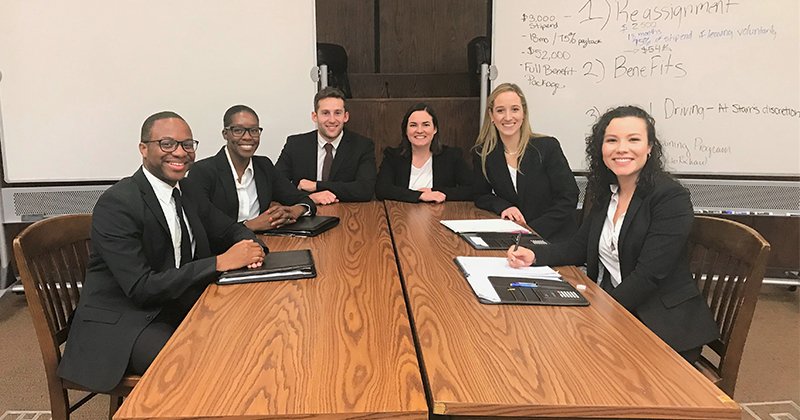 November 15, 2018
Southwestern DOMINATES at the ABA Regional Negotiation Competition
Congratulations to all three teams of the Negotiation Honors Program on returning triumphant from the ABA Regional Negotiation Competition!
When Southwestern sent word warriors Jordan Bass, Allyn Davidson, Vanessa Barnett, Shaughnessy Flint, Joanna Merrill, and Daniela Jones from our Negotiations Honors Program to the annual ABA Regional Negotiation Competition, we meant business. They were in it to win it.
This year's competition was especially spectacular as ALL three teams placed as finalists, and two went on to be named CO-CHAMPIONS!
The Co-Champions were:  
Jordan Bass/Allyn Davidson and Vanessa Barnett/Shaughnessy Flint. 
The Finalists were:
Joanna Merrill/Daniela Jones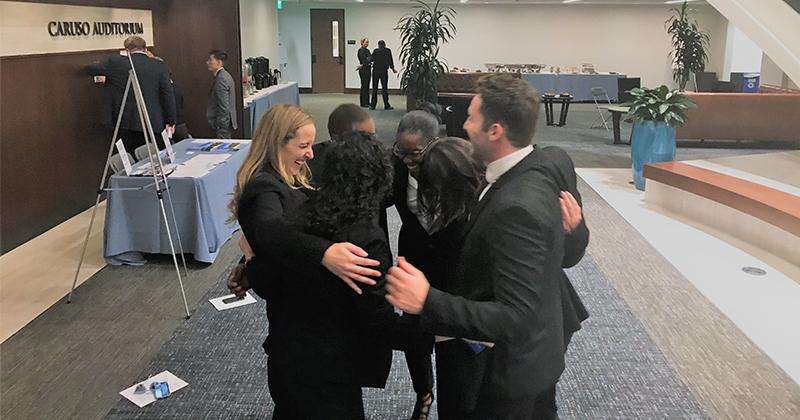 It was a very proud moment for Southwestern as all three teams demonstrated their verbal prowess and impressed the judges with their negotiation skills. These three teams of extraordinary advocates bested teams from Brigham Young University, Pepperdine School of Law, University of Missouri School of Law, William S. Boyd School of Law (UNLV), University of Colorado School of Law, University of New Mexico School of Law, and California Western School of Law, among others. 
"Winning the ABA Regional Competition with my negotiation partner, Shaughn Flint, was absolutely exhilarating. The victory isn't just ours - it's a complete team effort and everyone in NHP contributed to the overall success. Thank you to Professors Knolton and Macaraeg and to all of the NHP advisors for supporting us, challenging us, and helping us become better negotiators."  

- Vanessa Barnett, NHP Co-Champion
Let's cheer our Southwestern teams on as they continue onto Nationals in Chicago!