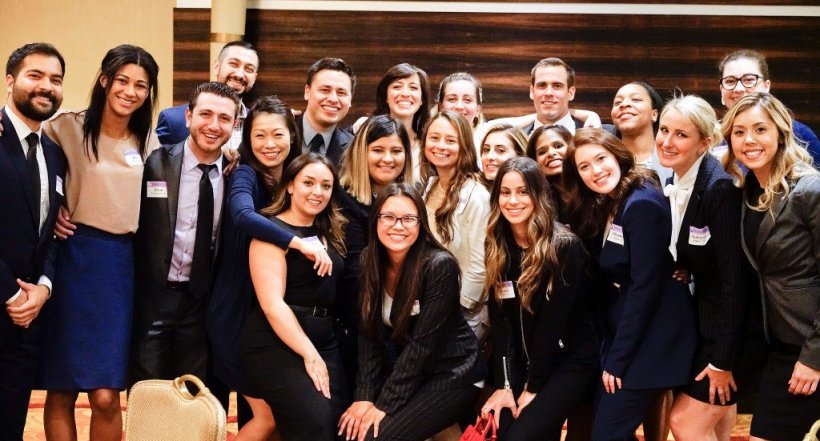 October 5, 2018
Join us on November 3rd for Southwestern Law Day!
Will you be in Los Angeles (or thereabouts) on November 3rd? If so, we invite you to join us and attend Southwestern Law Day!
During Southwestern Law Day, faculty and students will be presenting tons of invaluable information on law school and exploring why learning, mentorship, support, and involvement are fundamental to the law school experience. Knowing how to approach law school right from the start is an important facet of success that many entering students miss, and Southwestern wants to arm you with the knowledge and insight that will help you excel in the classroom and shape a successful legal career.
SCHEDULE:
3:00 p.m. Check-In (Porte Cochere)
3:30 p.m. Welcome by Dean Susan Westerberg Prager (JDC)
3:45 p.m. Representing a Celebrity with Shawn Holley '88 (JDC)
Representing a celebrity client can be challenging on many levels. Managing your client's legal interests while addressing inquiries from the media requires an artful balance which no one knows better than Southwestern Law School alumna, Shawn Holley. Ms. Holley has worked on many high-profile cases and is a rare trial attorney who practices in the areas of both civil and criminal litigation. This is an opportunity for Ms. Holley to take you behind the scenes to reveal the nuts and bolts of representing celebrity clients. Her high-profile clients have included Michael Jackson, Lindsay Lohan, Tupac Shakur, Snoop Dogg, Justin Bieber, Paris Hilton, Mike Tyson, O.J. Simpson, and Geronimo Pratt. Most recently, Ms. Holley successfully advocated alongside Kim Kardashian for the presidential clemency of Alice Johnson.
4:30 p.m. Break
4:45 p.m. SCALE 2-Year J.D. Overview by Associate Dean for SCALE, Harriet M. Rolnick '79 (JDC)
5:00 p.m. Introduction to Legal Reasoning with Vice Dean Dov Waisman
The class will address the fundamentals of legal reasoning in a common law system, with particular emphasis on breaking down legal rules into their component parts, making factual analogies and distinctions with precedent cases, and using public policy as a guide when applying the law to the facts of a particular case.
Vice Dean Dov Waisman joined Southwestern in 2007 as a member of the LAWS faculty where he taught in the Trial Practice Track.  Currently, he teaches Community Property and Contracts I and II. Prior to joining Southwestern, he served as a litigation associate for the firm of Sidley Austin, and practiced family law as an associate with the firm of Harris - Ginsberg.
6:00 p.m. Choose Your Breakout Session: 
A) Blueprint Logic Games Workshop A Blueprint LSAT Preparation instructor will introduce techniques for tackling the most intimidating section of the test—the Logic Games section. Students will have a chance to work on real Logic Games questions on their own, after learning some of those techniques, and then the instructor will review, showing students just how manageable the games are.
    Or
B) Behind Every Practice-Ready Attorney is a Comprehensive Experiential Learning Program with Professor Anahid Gharakhanian. Learning and professional development at Southwestern go beyond the classroom. We emphasize foundational learning, but we also realize that learning occurs through doing! Professor Anahid Gharakhanian, Director of Southwestern's extensive Externship Program, will moderate a panel of students who will share their experiences in a variety of exciting externships and as members of Southwestern's impactful legal clinics and practicums.  At this panel, you will learn how experiential learning opportunities are instrumental to successful academic and professional legal careers.  Come ready to ask a lot of questions!
6:45 p.m. Reception & Campus Tours (2nd Floor Louis)
Mingle with Southwestern faculty members, alumni, and students over heavy hors-d'oeuvres. Optional campus tours will begin at 7:15 p.m.
Latest from the SW LAW BLOG