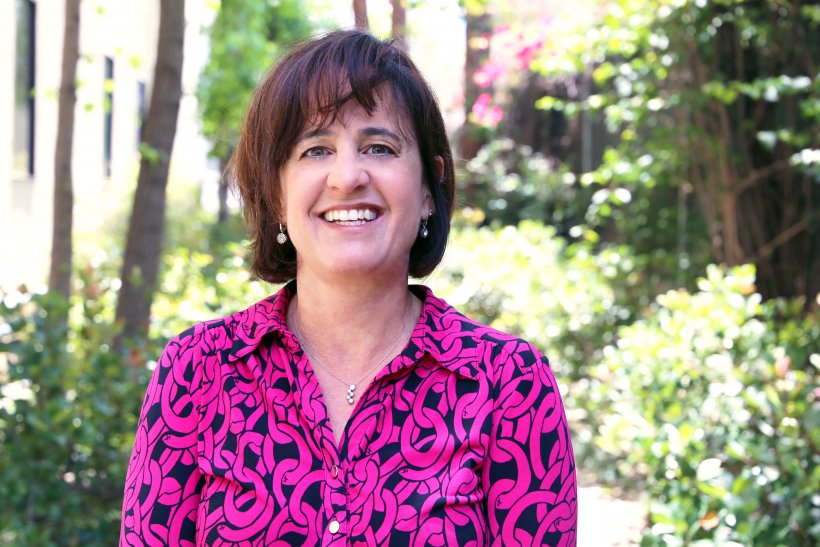 June 22, 2018
Southwestern Law School Welcomes Linda Ross to its C-Suite
New Chief Financial Officer Brings Energy and Expertise to Southwestern's Leadership Team
LOS ANGELES, California – Linda Ross emerged as the front-runner in Southwestern's search for a new CFO not only because of her impressive track record but also because of her high energy and candor.
Southwestern's Executive Vice President and Chief Administrative Officer, Michael Carter, describes Ms. Ross interview style as "incredibly straightforward" adding "it was clear from her resume that she was an exemplary financial officer.  However, it was her dynamic personality, energy, and wit that make her a perfect fit for our leadership team."
Ms. Ross has diverse financial and operational leadership experience in both the non-profit and for-profit industries.  Before joining Southwestern, she was Chief Financial Officer for the Wallis Annenberg Center for the Performing Arts where she was responsible for all financial management and strategic planning for this non-profit performing arts center with a mission of producing and presenting annual seasons of theater, music, and dance as well as education and community outreach programs.
Before her role at the Wallis, Ms. Ross was the Chief Financial Officer of the Natural History Museum of Los Angeles County, where she led all financial management of the museum during its $100 million renovation project.  Ms. Ross' previous roles have included CFO positions with Family Entertainment Group and Granada America. She also held finance positions at Turner Pictures Worldwide and The Walt Disney Company after beginning her finance career at Ernst & Young.
"I am thrilled to be joining the incredible team at Southwestern, partnering with Dean Prager, Michael Carter, and the Board of Trustees as they continue to lead the institution into the future; along Southwestern's proven path of collaboration and academic innovation. It is truly an honor to join an institution with over 100 years of impactful history in the city of Los Angeles, and to have the opportunity to help create financial strategies focused on supporting the success of Southwestern's students."
The entire Southwestern community welcomes Ms. Ross into the Southwestern family and looks forward to working with their new leader.