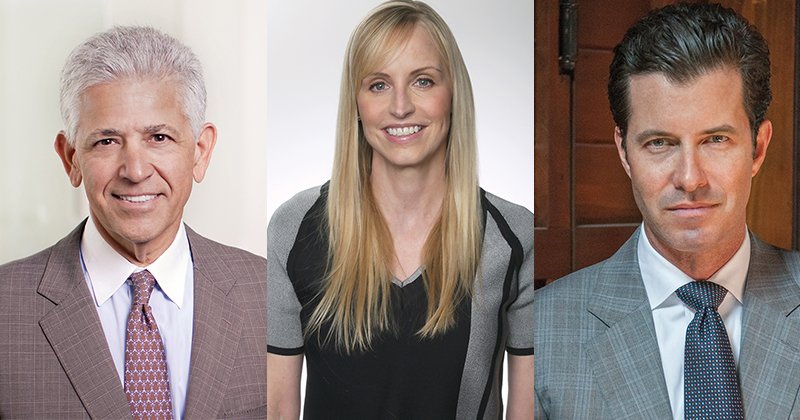 June 15, 2018
Southwestern Alumni Featured Prominently on Variety's list of Influential Entertainment Attorneys
By Matthew J. Downen '20
Entertainment Beat
Behind the Judd Apatows, Leonardo DiCaprios, and Meryl Streeps reside the attorneys who cut the deals that shape the entertainment world as we know it. Examples range from transactional lawyers to litigators who represent high profile clients, to in-house attorneys who manage the legal affairs for agencies, networks, and studios. 
Each year, Variety Magazine spotlights the top attorneys that shape the entertainment business in their "Legal Impact Report." The report focuses on the trailblazing efforts of the attorneys who play a role in shaping the ever-evolving entrainment industry. Among the extensive 2018 list of influential attorneys from schools such as Harvard, Yale, and Stanford are Southwestern graduates Christopher Chatham '05, Daniel Petrocelli '80, and Kate Walker '06.
Christopher Chatham is the Founding Partner of Chatham Law Group. Variety reports that Chatham is showcasing his work at the legal forefront of the evolving internet streaming television sector. He predicts streaming platforms and theatrical movies will soon be indistinguishable. Chatham also advises the estate of the late Chester Bennington of Linkin Park, is an on-air expert for his client Dr. Phil, and is currently negotiating a CBS pilot called "Class Action," which is a multi-camera law school comedy.
Daniel Petrocelli is currently a Partner and Chair of the Trial Practice Committee at O'Melveny & Meyers. Variety reports that Petrocelli is witnessing the unprecedented transformation of the entertainment industry. Petrocelli opines that the sports, entertainment, music, and film/TV sectors are becoming one big mash-up. He emphasizes that the ubiquity of the internet is supercharging this transformation. Petrocelli has an impressive client roster including AT&T; Walk Disney Co.; Twentieth Century Fox; Warner Bros.; Investor Colony NorthStar; Kesha; Live Nation; Sirius XM Radio; and Top Rank Boxing.
Kate Walker is currently the Business Affairs Executive at United Talent Agency. Walker is at the forefront of the evolving internet streaming sector. Variety reports she helped negotiate "The Crown," creator Peter Morgan's partnership with Left Bank Pictures and Sony, for Netflix. Variety also reports she was subsequently behind the negotiations that led to Italian Filmmaker Paolo Sorrentino's first television project "Young Pope," which is streaming on Hulu. Walker notes the evolution of streaming services, combined with the expansion of cable services, creates the opportunity to explore uncharted waters and generate unique solutions.
Hollywood may seem to be a fairytale world that effortlessly generates cinematic genius from creative inspirers. However, with a predicted revenue stream of 50 billion U.S dollars for the film industry alone in 2020, Hollywood and the entertainment industry is very much a business that requires extensive behind the scenes legal work. Southwestern is proud to have our alums included on this prestigious roster.