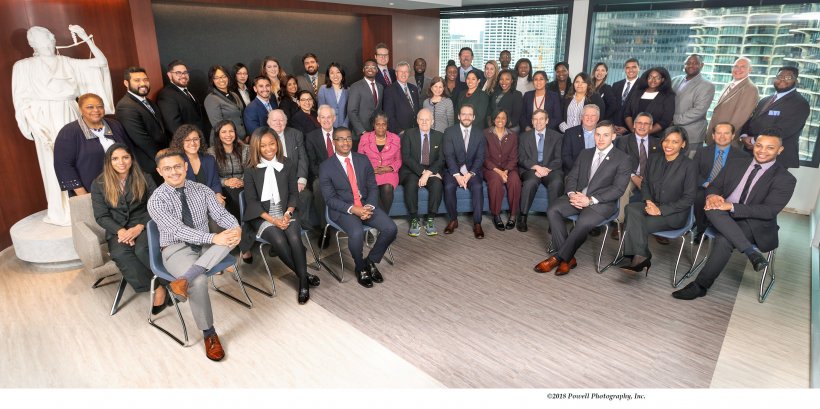 May 2, 2018
Six Southwestern students participate in the ABA Judicial Clerkship Program
Six intrepid students participated in the 2018 ABA Judicial Clerkship Program.  Ana Chica, Yamili Gonzalez, Angelica Martinez, Nancy Martinez, Katrina Taylor, and Atley Usher took part in the program, which is designed to bring judges and minority law students together through structured networking and educational activities that encourage them to apply for judicial clerkships.
The mission behind JCP is to introduce a culturally diverse group of law students from around the country to judges and law clerks. The program informs and educates the students as to the life-long benefits of a judicial clerkship. The program also encourages judges to consider students of color that they otherwise may not have considered for a judicial clerkship. This three-day program allows the law students to explore legal issues, perform legal research, prepare legal memoranda or briefs and defend their positions to their colleagues and the judges and Pipeline members.
JCP is a joint effort of the ABA Council for Racial and Ethnic Diversity in the Educational Pipeline and the ABA Judicial Division. Not all law schools are invited to participate, but Dean Susan Prager has been supporting this program and Southwestern's involvement for the last three years.
Latest from the SW LAW BLOG