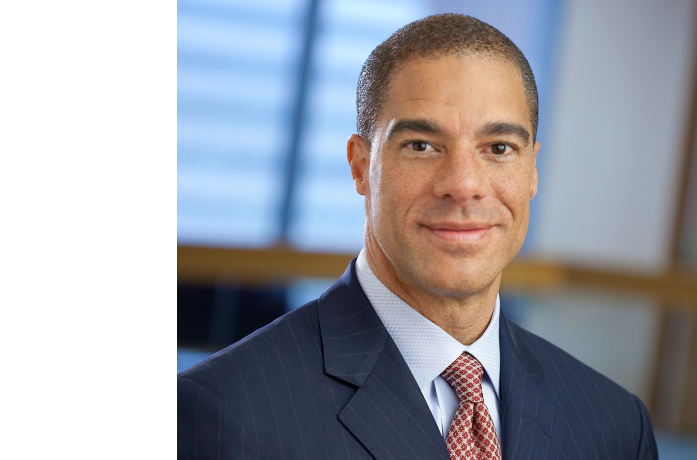 May 18, 2018
Judge Paul J. Watford - U.S. Court of Appeals, 9th Circuit - Named Southwestern's 2018 Commencement Speaker
Judge Paul J. Watford of the U.S Court of Appeals for the Ninth Circuit will deliver Southwestern Law School's 103rd Commencement* address on Sunday, May 20th.
Judge Watford is an exemplary and inspiring figure and serves as a symbol of hope and fairness. His commitment to the law, equality, and justice while working as a federal prosecutor, an attorney in private practice, and now as a widely respected member of the federal bench, is absolute.
Born and raised in Orange County, Judge Watford received his bachelor's degree from UC Berkeley in 1989. He obtained his J.D. from UCLA School of Law in 1994, where he was a member of the Order of the Coif and served as an editor on the UCLA Law Review. He was a student during Dean Susan Westerberg Prager's tenure as Dean.
Dean Prager recalls that "Paul has always been modest about himself and his extraordinary accomplishments. Even as a law student he was wise and thoughtful but understated about himself. At the same time, he instills confidence in people. I think that is because he appreciates the importance of the law – what it means on the grand scale in supporting democratic values – what it means to individuals – justice and fairness." About recommending him as a clerk to her former student turned 9th circuit judge she adds, "Because I trusted Paul, in part because he is such a candid person, I could pull out all the stops in advocating that he be chosen for the most demanding clerkship in the country."
After law school, Judge Watford clerked for Ninth Circuit Judge Alex Kozinski, and then for U.S. Supreme Court Justice Ruth Bader Ginsburg. He served as an Assistant United States Attorney in the Central District of California, worked briefly at Sidley & Austin, and spent 12 years at Munger, Tolles & Olson in Los Angeles.
President Barack Obama nominated Judge Watford to the Ninth Circuit in 2011, and the Senate confirmed him in 2012. His nomination/appointment received bi-partisan support. In 2016, Judge Watford was on President Obama's short list for possible nomination to the U.S. Supreme Court seat previously held by Justice Antonin Scalia.
Southwestern's Board of Trustees will present Judge Watford with an honorary Doctor of Laws degree during the commencement ceremony.
It is an honor to welcome Judge Watford into our Southwestern community, and we look forward to a poignant and motivating address at this year's commencement ceremony.
*Southwestern's 2018 Commencement ceremony is an invitation-only event held at the Pasadena Civic Auditorium.
(First published in April, 2018)