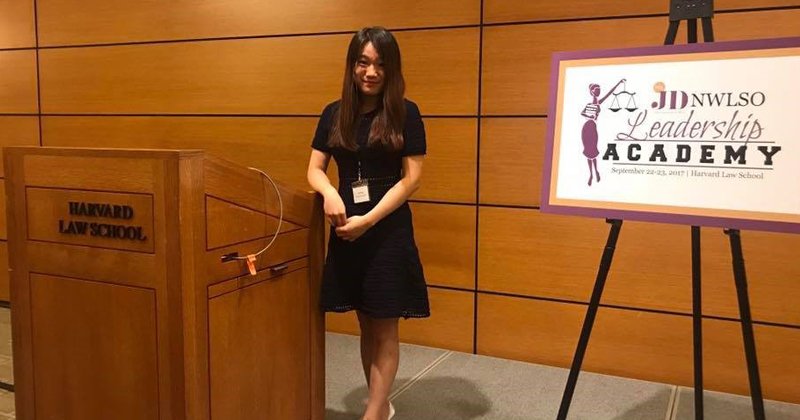 October 10, 2017
Kelly Chan Selected For Ms. JD National Women's Law Students Organization Leadership Academy
The Ms. JD National Women's Law Students Organization (NWLSO) Leadership Academy has selected Kelly Chan, an outstanding student of Southwestern's SCALE II program for its intensive one-day workshop. Ms. JD hosted their inaugural NWLSO Leadership Academy at Harvard Law School on September 22-23.
Ms. JD's NWLSO Leadership Academy is an initiative created to further a mission of supporting and improving the experiences of women law students. The Leadership Academy hopes to build a national network of women's law association leaders empowered to lead their law student organizations, leveraging ideas and inspiration from their new connections with other law student leaders. Students were chosen based on their demonstrated commitment to elevating the standing of women in the legal profession.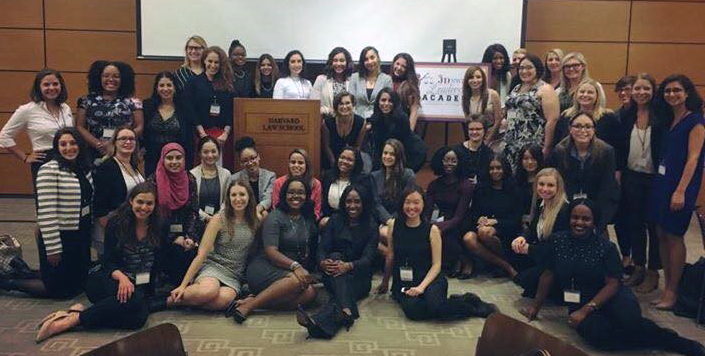 Kelly Chan came about the opportunity through Southwestern's Public Service Program and took it upon herself to apply to the program. Kelly said that her experience at the leadership conference was "amazing and inspired her to get more involved in promoting female attorneys in the profession". During the Leadership Academy, Kelly met some very inspiring female attorneys who were devoted to promoting gender equality in the workplace. Many female attorneys attending the conference shared their experiences and ideas in order to encourage more female law students to become motivated in bringing awareness on issues being faced by women in the legal profession. Kelly hopes that after this experience, she can share the valuable information she learned at Ms. JD's NWLSO Leadership Academy with other law students in and around the Southwestern community to support and bring awareness of women's issues in the legal field.