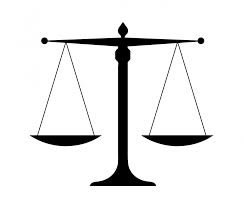 September 28, 2017
Reserve Your Seat at Southwestern's 2nd Annual Clinical Conference (October 19th at 2p.m.)
Closing the Justice Gap for California's Youth: Through the Lens of Education and Immigration.
We are pleased to have Eve Hill, a leading civil rights lawyer and former Deputy Assistant Attorney General for Civil Rights at the U.S. Department of Justice, as keynote speaker.
Complimentary attendance and 2.5 CLE Credit. Guest parking will be available but public transit is always encouraged!
Schedule:
Welcome & Keynote Address  - 2:00 p.m.
Panel 1 - Seeking Justice for California's Immigrants 2:30 - 3:30 p.m.

Ahilan Arulanantham - Director of Advocacy/Legal Director, ACLU
Kathy Khommarath - Staff Attorney, CHIRL
Ignacia Rodriguez - Immigration Policy Advocate, NILC

Break 3:30 - 3:45 p.m.
Panel 2 - Justice and Education for All 3:45 - 4:45 p.m.

Ines Kuperschmit - Co-Executive Director & Co-Founder, LRLC
Hon. Debra Losnick - Los Angeles Superior Court
Antoinette Pippin - Neighborhood Academic Initiative Teacher, Foshay Learning Center, LAUSD
John Rogers - Professor of Education, UCLA Faculty Director, Center X, Director, UCLA/IDEA

Closing and Awards 4:45 p.m.
Reception 5:00 p.m.
Click here to reserve your spot. Seating is limited.
Click here to support our Legal Clinics!  
Latest from the SW LAW BLOG