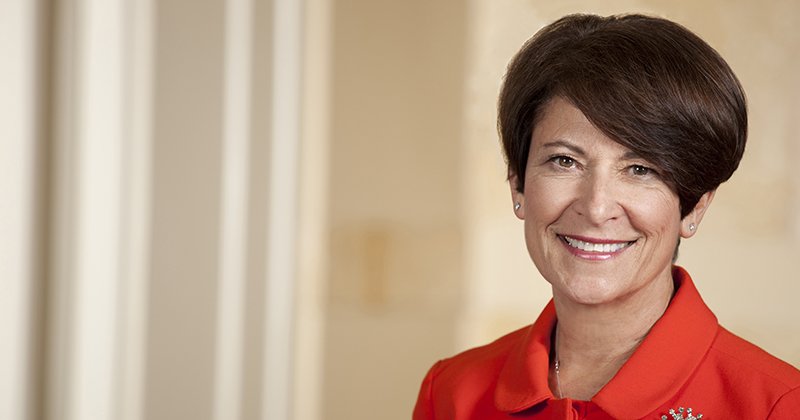 September 9, 2017
Prof. Catherine Carpenter Part of St. Francis College's Unique Public Lecture Series
Kings County Politics - September 8, 2017
St. Francis College (SFC) in Brooklyn Heights is offering a stellar lineup in an ongoing free and open to the public lecture series under the topic, Perspectives on American Politics and Policies.
The series is part of the school's For Seniors program run year-round with the school's faculty members Professor Emily Horowitz (Chair, Sociology & Criminal Justice) and Athena Devlin (Director, American Studies) organizing the Tuesday and Thursday ongoing lecture series.
This combination of senior citizens and undergraduate students creates a mixture of ideas and perspectives that offers a unique learning experience for both groups. The lecture series started in the 1960's, is responsible for hundreds of notable guest lectures and has helped strengthen the bond between the college and members of the community.
"The long-term success of this series relies on a simple formula," said Professor Horowitz. "Bring together different groups of people with a wide variety of opinions and expose them to the deeper meanings and causes of issues they face every day. The result is an open and honest discussion where everyone is heard and hopefully, some deeply held positions are questioned."
Sept. 26: Catherine Carpenter – The Unconstitutionality of Sex Offense Laws
Professor Catherine Carpenter (Southwestern Law School) is a nationally renowned criminal law scholar in the area of sex crimes and sex offender registration laws. Her scholarship has been cited by numerous courts and used as a guide by attorneys; she is also one of the foremost authorities on law school curricula and accreditation. Among her important law review articles is, "Against Juvenile Sex Offender Registration." 
See the full line up here.