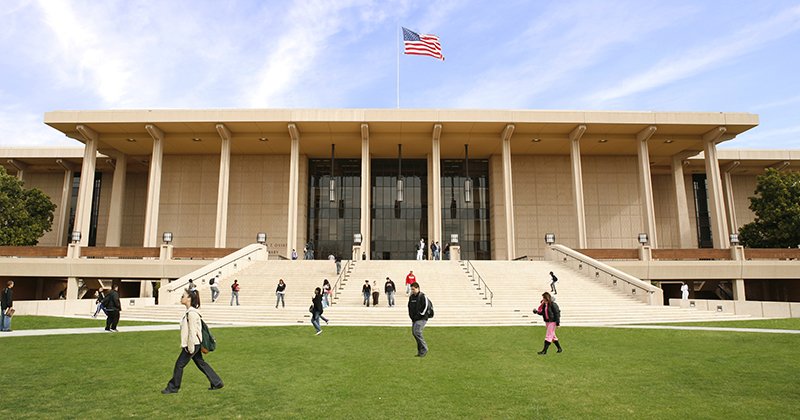 June 5, 2017
Southwestern Teams Up with CSUN to Launch Community Lawyering Clinic
Southwestern Law School, in partnership with Cal State Northridge, is opening a community-based legal clinic to serve students at the university needing assistance with immigration issues.
Julia Vázquez, supervising attorney for the law school's Immigration Law Clinic and a lecturer, will spearhead the effort. The Community Lawyering Clinic is a five-unit, graded semester course starting in the fall that will allow eight selected Southwestern students per semester to provide legal assistance for an underserved population under Vázquez' supervision.
"We want students to come out and really be able to hit the ground running," she said. "The skills they learn are skills they will be able to transfer right away into practice."
The clinic is not the first time Southwestern Law School and CSUN have joined forces. The campuses offer a joint program that enables students to pursue a bachelor's degree and a juris doctorate simultaneously. This new course is a chance to further nurture that relationship, Vázquez said.
"CSUN is in such a vibrant community," Vázquez said. "The students are so eager. It's this pop of energy. Plus, Southwestern gets a large number of students from CSUN."
The Community Lawyering Clinic, to be located right in the center of the CSUN campus, will provide pro bono advice, counsel and representation to students at the university, assisting them with a variety of immigration-based legal services such as Adjustment of Status, Special Immigrant Juvenile Status, the Violence Against Women Act, U Visa Programs and naturalization needs. The assigned Southwestern Law School students will represent their clients every step of the process.
Students in the course will attend a clinic seminar once a week for two hours on legal procedure, professional responsibility, theoretical frameworks and development of advocacy skills. The bulk of their time will be spent on field and office hours, for a total of 17 hours a week spent on clinic activities.
Vázquez said the idea for the clinic came from the Associated Students at CSUN.
Sevag Alexanian, CSUN's outgoing Associated Students president, said establishing the legal clinic was one of the goals that he and Kenya Lopez, the immediate past vice president, set when they ran for office. They conducted a survey of students to see what the focus of the legal clinic should be, and the majority chose immigration, he said.
"I have been in student government for three years," said the senior business management and business marketing major. "During that time, immigration has been one of the topics that has come up and it rang in our ears. Post [presidential] election, there was a lot of fear, as well as uncertainty, on our campus."
After meeting with campus administration and representatives from Southwestern Law School, as well as conducting research at other CSUs with legal clinics, the effort began to take shape.
"It's been amazing because we had this idea, this goal," he said. "When we brought the idea to Southwestern, they were welcoming to the idea and helped set the direction."
Vázquez knows immigration law. She specializes in social justice lawyering and immigration and immigrants' rights. She served as the first clinical fellow in the law school's immigration law clinic and is now its supervising attorney.
For her efforts to establish the Community Lawyering Clinic at CSUN, Vázquez recently received the Matadors United Award, presented to her by Alexanian and Lopez.
"I was sort of surprised and very happy," Vázquez said of the award.
In addition to legal representation, the law students also will provide assistance with community outreach and advocacy, doing legal presentations and workshops.
Each semester, the goal is to identify a policy issue and have the students at the clinic work on a multi-level advocacy campaign that would include how to get in the news and how to draft a press release. The community will take the lead on determining what issue serves as the focus, she said.
In a community where there is a shortage of attorneys who provide affordable or pro bono services and an abundance of unscrupulous businesses set up to take advantage of unsuspecting immigrants desperate for help, the people need to know their rights and legal recourse, Vázquez said.
"You have an area of high need, but they don't have access to lawyers," she said. "And you have these businesses that are preying upon the fears that exist right now. People are going before immigration judges, but doing so without representation. They are filing fraudulent applications, but they didn't know they were fraudulent. We hope to empower people with knowledge."
Latest from the SW LAW BLOG