Tiffani Willis
Associate Director of the Law Library / Adjunct Professor of Law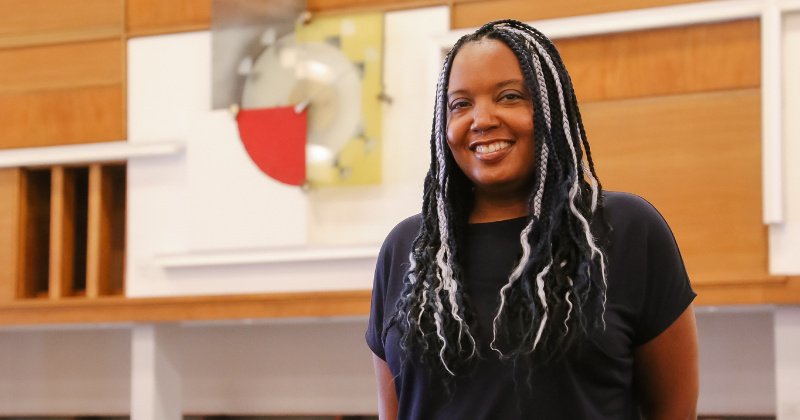 B.A., Political Science, Boston University, 1996
B.S., Journalism, Boston University, 1996
J.D., University of Southern California Gould School of Law, 2002
M.L.I.S., UCLA Graduate School of Education and Information Studies, 2012
Member, California and New York State Bars
The Passing of Tiffani Willis
Tiffani Willis was the Associate Director of the Leigh H Taylor Law Library for just under a year when she passed away unexpectedly on March 20th, 2022. Her path to the position was winding, and made excellent use of her many talents. As a law student at USC, Tiffani worked as a member of the school's Post Conviction Justice Project. After graduation, she practiced transactional law in New York and California, with a focus on general corporate and securities law. A lifelong lover of books, Tiffani pursued a degree in library science and information studies at UCLA, and went on to work at a branch of the Ninth Circuit Library, the Harnish Library at Pepperdine Law School, and the Rains Library at Loyola Law.
In March of 2021, Tiffani accepted the position of Associate Library Director at Southwestern. Upon arriving, she immediately jumped into the deep end, using her experience as a transactional attorney to review numerous database contracts.  She also took over scheduling—a task made difficult with no student workers to rely on—and worked with Circulation staff to stretch coverage as far as possible. One of her biggest and lasting contributions was spearheading the creation of four new classes taught by the reference librarians: international legal research, administrative legal research, legal technology literacy, and her own: transactional legal research. Sadly, she did not have the chance to teach the class.
Tiffani was an active member in numerous professional organizations, serving as a board member of the Southern California Association of Law Librarians, and on numerous committees of the American Association of Law Librarians. She was a stalwart member and supporter of the Mocha Girls Read book club, an experienced marathon runner, and avid tea drinker. Tiffani connected quickly with students (she was often mistaken for one!) and served on Southwestern Law School's Inclusion and Diversity committee, supervising its three student workers.
Though her time at Southwestern was brief by professional standards, the loss experienced at her passing has been resounding. Tiffani was a sterling example of everything a law librarian aspires to be: professional, inquisitive, enthusiastic, and inviting. While we feel deep sorrow at this unexpected passing, we are grateful we were able to share time with such an exemplar of both the trade, and our community. She is greatly missed.
Tiffani always closed her correspondence with the following quote, so it seems fitting to end with it here: 
"You want weapons. We're in a library. Books are the best weapon in the world. This room's the greatest arsenal we could have. Arm yourself!"   The Tenth Doctor, Tooth and Claw.