Kathryn Campbell
Professor of Legal Analysis, Writing, and Skills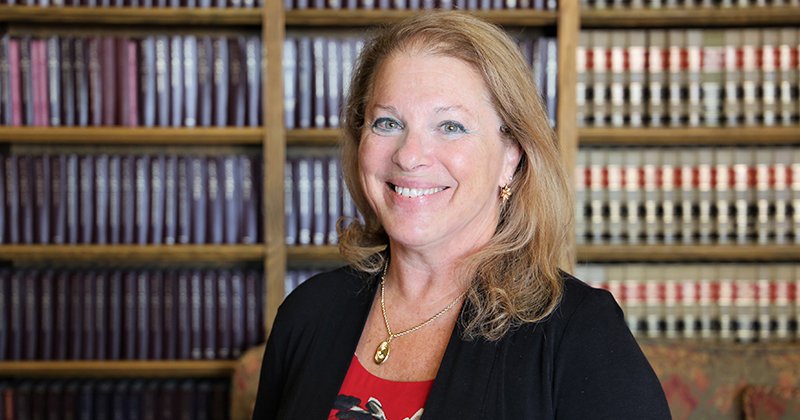 B.A., Theater Arts, Trinity College, 1975
J.D., University of Detroit School of Law, 1983 
Member, California and Michigan State Bars 
Email
KSCampbell (at) swlaw.edu
Kathryn Falk Campbell (Fehrman) brings the unusual combination of perspectives and experience of a former Navy JAG officer, prosecutor, chief public defender, civil litigator, magistrate, arbitrator, hearing referee, state policy executive, and longtime educator of many disciplines to the law classroom. She came to Southwestern from California Western School of Law, where she was a Professor of Legal Skills from 2008 to 2015, teaching various Legal Skills courses and specialty courses such as International Trafficking in Humans.
After many years in theater and music, Professor Campbell began her legal career in 1984 as an officer in the U.S. Navy Judge Advocate General's Corps (JAG), representing service members in courts-martial, then serving as the Assistant Force Judge Advocate for Commander, Naval Surface Force, U.S. Pacific Fleet. Among reserve duties, she was Legal and Legislative Liaison for Chief of Naval Operations at the Pentagon and a Military Magistrate. She moved from active duty to civil litigation and appeals, representing international businesses in real estate, energy, and contract cases at Luce Forward in San Diego. She was an arbitrator for the San Diego Board of Realtors and wrote legal columns for their magazine.
"As lawyers, our words are our stock in trade. Their sound and import create time, space, and worlds of their own. They are powerful. And as a practical matter, Lawyers' words always generate action. Our words manifest in our communities in ways we need to be keenly intentional about. The ripples we create with a few strokes of the keyboard or pen may last for generations."
Following a move to Michigan in 1991, Professor Campbell continued to practice business, real estate, and government law. She was also a hearing referee for the Michigan Civil Rights Commission, served as a prosecutor, taught as an adjunct faculty member at universities and law schools, and became deeply involved in children's law and policy. In 2003, after Campbell served on two gubernatorial transition teams (Public Safety and Children & Families) Michigan's Governor appointed her as Deputy Director of the State of Michigan's Department of Human Services, in charge of human services policy. She finished her time in Michigan as Director of the Bay County Public Defender's Office.
Professor Campbell is a former Chair of the Michigan Bar's Children's Law Section, and served on various task forces and workgroups of the Michigan Supreme Court Administrator's Office, including the Chief Justice's Adoptions Committee, the Attorney ad hoc Committee of the Foster Care Review Board, and the Permanency Planning Mediation Project. She was also a member of the Governor's Task Force on Children's Justice and the Governor's Finance Committee.
Professor Campbell is founding Secretary of the Southwestern Inn of Court, and a Board Member at SlaveFree Today, based in Atlanta Georgia. SlaveFree Today is dedicated to research, theory, and practical application to eradicate slavery. Its journal is a unique nexus of critical thought for all fields relating to understanding and combating modern enslavement and human trafficking. She is a conference committee member for Global Legal Skills, a writer and committee member for the Legal Writing Institute's LWI Lives, committee member for LWI's Bench and Bar Outreach, active Lifetime Member of Scribes for Legal Writers, and former Editorial Board Member of the Michigan Child Welfare Law Journal. Her publications and presentation topics include Juvenile Justice, Foster Care, International Treatment of Children, Human Trafficking, Peacemaking, Language and Communication, Teaching Values, and various aspects of the Scholarship of Teaching and Learning.