Janet Nalbandyan '04
Co-Director of the Externship Program | Associate Professor of Law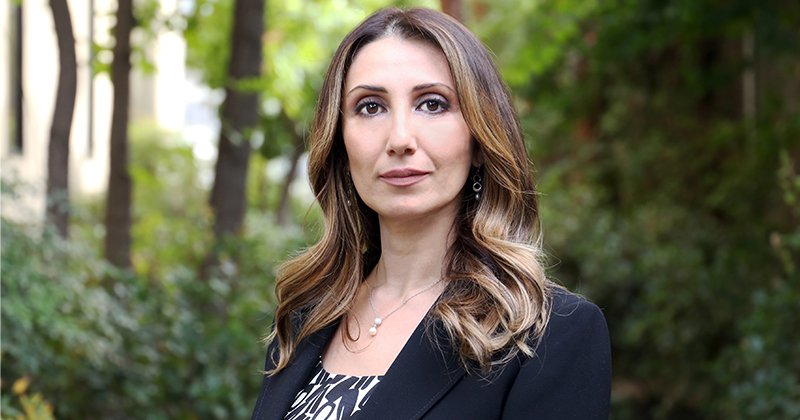 B.A., magna cum laude, California State University, Northridge, 2000
J.D., Southwestern Law School, 2004
Member, California State Bar
Email
JNalbandyan (at) swlaw.edu
 Prior to joining Southwestern full time, Professor Nalbandyan had a successful career in private practice at three big national law firms. Professor Nalbandyan's practice has encompassed a diverse array of industries. She has represented national lending and financial institutions, credit unions, insurance companies and sureties, manufacturers, small and large corporations, and individuals in complex, multi-party transactions and litigation. Her practice focused on advising and assisting clients on issues they confront on a day-to-day basis including risk management, corporate governance, compliance, employment, consumer protection, intellectual property, Cybersecurity and breach notification, contract negotiation, preparation and disputes, and litigation. In both state and federal courts, Professor Nalbandyan has handled all phases of litigation, including early analysis of key legal and factual issues, discovery and depositions, pre and post-trial motions, mediation and settlement conferences, trials, and appeals. During her years in practice, Professor Nalbandyan was recognized as a "Super Lawyer - Rising Star" by the publishers of Los Angeles Magazine every year from 2012 to 2017.
While she enjoyed practicing law, Professor Nalbandyan always had a strong interest in teaching. She joined Southwestern's adjunct faculty in 2006, teaching various courses, including the Student Success Program, Bar Advantage, Legal Analysis, Writing and Skills (LAWS) and Selected Topics in American Law.  In 2017, Professor Nalbandyan joined Southwestern's full-time faculty, teaching Big & Medium Law Firm Practice, Remedies, and courses in the Academic Success and Bar Preparation program.
Prior to becoming an attorney, Professor Nalbandyan had a career in banking and investment services and held Series 6 (Investment Company/Variable Contracts Representative), Series 63 (Uniform Securities Agent), and Life Agent (Residential Insurance Producer) licenses. Professor Nalbandyan earned her law degree from Southwestern Law School. She was a member of Southwestern's Moot Court Honors Program and was a recipient of the Dean's Scholar Award and CALI Awards for Excellence. While in law school, Professor Nalbandyan served as a judicial extern to the Honorable Harry Pregerson, United States Court of Appeals for the Ninth Circuit (2004). She also served as a judicial extern to the Honorable Margaret A. Nagle, United States District Court, Central District of California (2002). Professor Nalbandyan received her B.A. in English-Honors with a minor in Psychology from California State University, Northridge. Her honors thesis, a psychoanalysis of Virginia Woolf's novel Mrs. Dalloway, titled Mrs. Dalloway: A Wish Fulfillment was published and is housed in the Oviatt Library at California State University, Northridge.