Della Thompson-Bell '02
Associate Professor of Legal Analysis, Writing, and Skills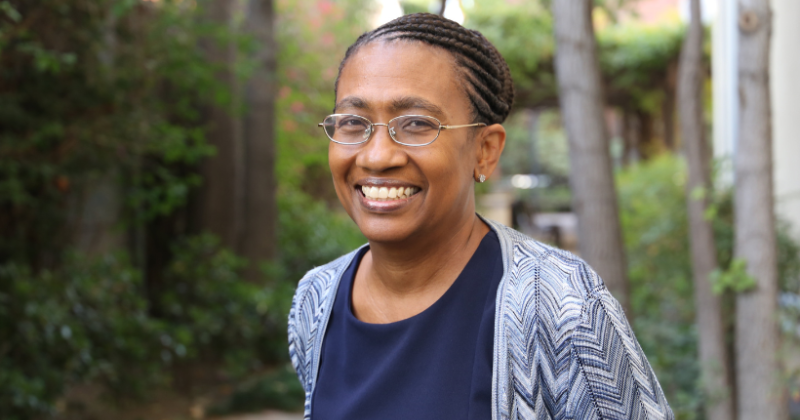 B.S., Business Administration, California State Dominguez Hills, 1987 
J.D. Southwestern University School of Law, 2002
Member, California State Bar
Joined Southwestern: Summer 2021
Email
DThompsonbell (at) swlaw.edu
Della Thompson-Bell comes to Southwestern from the City of Torrance, where she practiced law for over 17 years.  She began her career with the city in the criminal division as a courtroom deputy, prosecuting misdemeanor criminal cases.  She then moved to the civil division, defending the city in personal injury, wrongful death, and civil rights litigation matters.  Additionally, Professor Thompson-Bell served as counsel to various city commissions and boards and as the legal advisor to the police department.  During her tenure at the city, she also trained public officials in the requirements of the California Brown Act and provided statutorily mandated ethics training pursuant to Assembly Bill 1234.
Prior to Torrance, Professor Thompson-Bell was a law clerk and associate with the Law Offices of Robie and Matthai, where she practiced legal malpractice defense and insurance bad faith defense.   With the late James R. Robie, she co-authored an article for the Society of Claim Law Associates News (Fall 2003) entitled Collapse-Evolution of Definitions in Property Insurance.
While a PLEAS student at Southwestern, Professor Thompson-Bell served as a law clerk for the Honorable Dean D. Pregerson, United States District Court Judge, and the Honorable Allen Webster Jr., Los Angeles Superior Court Judge.  She also served as Research/Special Projects Editor on the Southwestern University Journal of Law and Trade in the Americas and served on the boards of both the Black Law Student Association (BLSA) and Women's Law Association.
"As a law student, Southwestern helped me find my voice as a lawyer and advocate.  Its continued celebration of camaraderie and diversity continues to inspire me to inspire others to find their voice through education and mentorship."