Debra Lyn Bassett
John J. Schumacher Chair, Emerita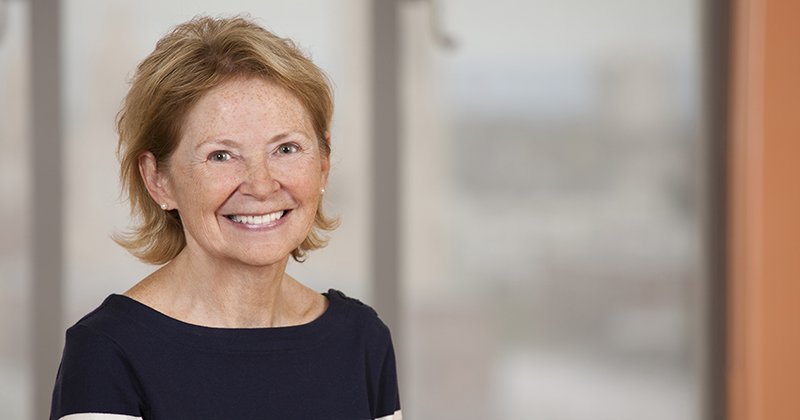 B.A., Psychology, University of Vermont
M.S., Counseling, San Diego State University
J.D., University of California, Davis 
Order of the Coif;
Member, California State and District of Columbia Bars
Debra Lyn Bassett came to Southwestern in 2009 from the University of Alabama School of Law, where she was a Professor of Law and the Judge Frank M. Johnson Jr. Scholar, teaching in the areas of civil procedure, complex civil litigation, federal courts and professional responsibility since 2007. She previously taught law at the University of California, Davis, as well as McGeorge, Michigan State, and Florida State Universities. Professor Bassett received the U.C. Davis William and Sally Rutter Distinguished Teaching Award and the Wiley W. Manuel Award for Pro Bono Services, among other honors. At Southwestern, she was the Justice Marshall F. McComb Professor of Law from 2009-2015, and has held the John J. Schumacher Chair since 2015.
"The best part is when students realize that the concepts learned in that course go beyond mere rules, and create a springboard for the ethical, innovative, and thoughtful practice of law."
Earlier in her career, Professor Bassett clerked for the Hon. Mary M. Schroeder of the United States Court of Appeals for the Ninth Circuit; was a senior attorney at the California Court of Appeal, Third Appellate District in Sacramento; and practiced law with the firm of Morrison & Foerster in San Francisco. She is an elected member of the American Law Institute.
A former senior articles editor of the U.C. Davis Law Review, Professor Bassett focuses her scholarship primarily on federal litigation and legal ethics, and her writings regularly employ insights from law and psychology. She is the co-author of four casebooks: California Legal Ethics (West Academic, 9th ed., 2015), Cases and Materials on Civil Procedure (Lexis Publishing, 6th ed., 2012), Federal Courts (Foundation Press, 13th ed., 2012), and Problems in Legal Ethics (West Academic, 11th ed., 2015); and the treatise Civil Procedure (Foundation Press, 6th ed., 2011). She has also published more than 40 articles in major law reviews and her work has been cited by both federal and state courts. She has presented papers on issues such as legal ethics, law and psychology, federal procedure, and class actions at numerous national and international conferences.
Selected Achievements
Named John J. Schumacher Chair, 2015-present
Named Justice Marshall F. McComb Professor of Law for 2009-10, 2010-11, 2011-12, 2012-13, 2013-14, and 2014-15
Executive Board, AALS Section on Women in Legal Education, 2009-2010