Nicole Meyers
PLEAS Program
Best Brief Winner, Jerome Prince Memorial Evidence Competition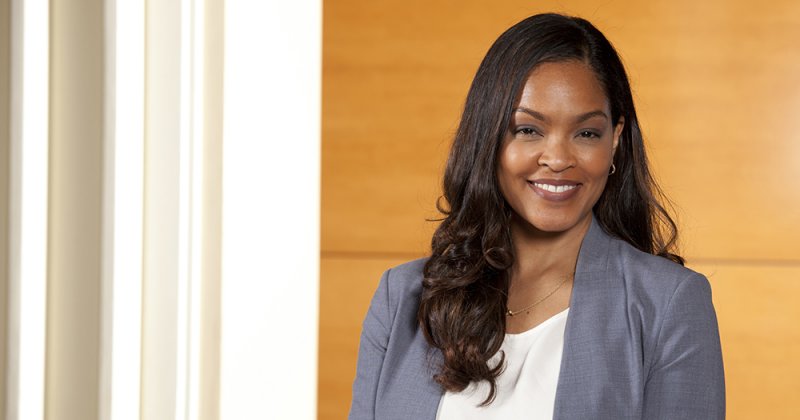 Even while Nicole Meyers worked as an actress and model, she knew her calling was in the law.
"I've always wanted to be an attorney," she explained. To fulfill her potential onstage, she earned a theater degree from UCLA and participated in a summer acting program at Oxford University in England, but ultimately, she didn't find the work fulfilling. "I love great dramatic literature, but when I realized acting wasn't for me, I had to make a change."
Words have always mattered to Meyers, who embraced the challenge of learning to write like a legal scholar. "I've benefitted from three excellent writing professors at Southwestern," she said. "Their standards are very high. Their excellent guidance has made me the writer I've become."
Before Meyers started law school, she took Professor Alexandra D'Italia's Intro to Legal Writing, which she described as "really eye-opening." She eventually took Prof. D'Italia's Advanced Legal Writing course as well. "Professor D'Italia has definitely taken my writing to a whole new level," she said.
Professor Tara Walters was Meyers LAWS professor. Meyers appreciated the consistent emphasis on professionalism. She loves the materials used in these writing courses, which Professor Tracy Turner developed.
This skillset has paid off for Meyers who contributed the winning brief at the 32nd Annual Dean Jerome Prince Memorial Evidence Competition in New York. She has also earned a position as a Judicial Clerk for the Hon. Otis Wright, which she will serve in for two years after graduation. As an administrative clerk, she will write cases for Judge Wright's review. Her goal is to eventually become a federal prosecutor.
The opportunity to be a part-time day student has been beneficial for Meyers, which is why she chose Southwestern's PLEAS program. Throughout her law school experience, she has had enough time and flexibility to get involved and serve as co-president of the Black Law Students Association (BLSA), extern for Judge Wright and in the narcotics division at DA's office, and work as a Summer Associate at Lynberg & Watkins.
"The night schedules that most part-time programs offer are not really kind to a mom," she said. "Southwestern gave me an ideal way to earn my degree and be there for my family."