Bernadette Bolan
SCALE Program
Amicus Project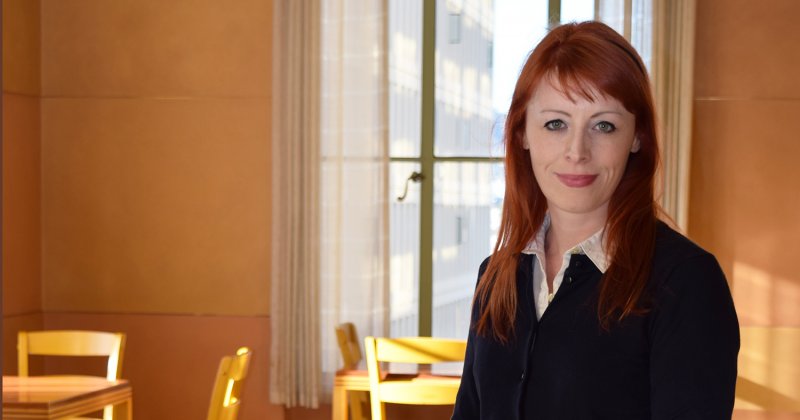 As a participant in Southwestern's Amicus Project, under the supervision of Professor Norman Garland and direction of Professor Michael Epstein, SCALE II student Bernadette Bolan successfully contributed an amicus brief to the U.S. Supreme Court for a case that will be argued in March. The U.S. Supreme Court is reserving a seat for Bolan, and she will fly to Washington D.C. to observe oral arguments in the case she briefed.  

The case, State of Ohio v. Clark, asks whether a child's out-of-court statements to a teacher in response to the teacher's questions about potential child abuse qualify as "testimonial" statements subject to the Confrontation Clause of the U.S. Constitution. 

This is the sixth amicus brief that has been filed and the fourth for the U.S. Supreme Court since Professor Epstein established the Amicus Project at Southwestern in 2013. This was the second Amicus Project brief that Professor Garland supervised.
"My experience working on these two projects has been among the most rewarding of my professional career," Professor Garland said.
Bolan said that she really enjoys brief writing and is interested in appellate advocacy. So she couldn't pass up the opportunity to apply the skills she cultivate in LAWS and Moot Court to a real-world case before the United States Supreme Court. She was grateful for the opportunity to work with Professor Garland.

"He was encouraging and patient with me," she said. "He challenged me to support each and every one of my claims and, although we disagreed about some things, was there to provide feedback at every step of the way. He unwaveringly matched my dedication and made himself available during his personal time -we worked on the brief during winter finals, and through the entire break. I could not be prouder of the work we put in and the resulting brief."

Professor Epstein praised Bolan's work as well, saying she "did a first-rate, professional job.  Under Professor Norman Garland's supervision, Bernadette mastered a very challenging area of the law of evidence.  She produced a brief that should be of great value to the U.S. Supreme Court.  I now consider her an expert on the topic." 

"Our brief argued that a child's statements to his public school teachers, who are statutorily mandated to report suspicions of child abuse, have the capacity to be 'testimonial' and were so in this case," Bolan said. "Initially, signing on to Clark's side was emotionally challenging. For years, I worked closely with children and I was cautious about arguing for a precedent that may hamper caregivers' ability to help report abuse.  Nonetheless, I do firmly believe that an accused has the constitutional right to confront the witnesses against him, and that we must all be held accountable for the accusations that we make. No one pushed me, though, to pick Clark's side. Both Professors Epstein and Garland took my concerns seriously and were supportive during the time I took to figure out if and how I wanted to proceed."