Andy Beltran
Full-Time Day Program
Armed Forces Law Society (AFLS)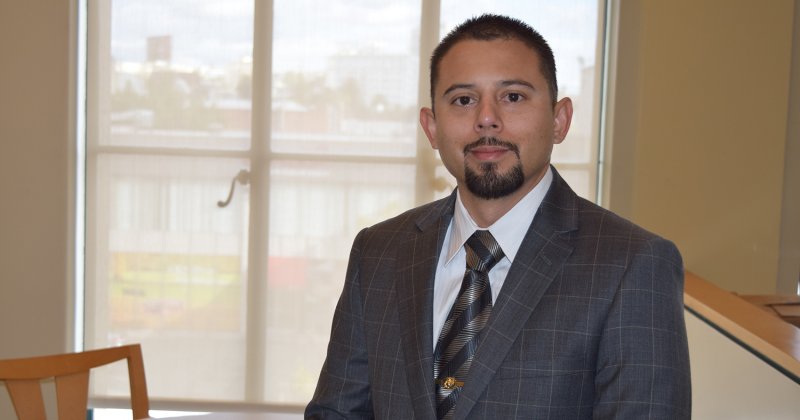 Andy Beltran is a combat veteran who is using his military experience and legal training to help his fellow veterans in the community. 

Coming from an immigrant working class family with no history of higher education, Beltran enlisted in the Marine Corps right out of high school and served with the 2nd Fleet Anti-Terrorism Security Team. After serving in Operation Iraqi Freedom, he returned to California and earned his B.S. degree in business administration (CSUN), and was the first recipient of the Mike Mahoney Marine Corps Veteran Scholarship. 

Since entering Southwestern, he has incorporated externships, pro bono activities and student group leadership all with the goal of helping other veterans - both fellow law students and members of the greater community - with acclimating to civilian life and dealing with legal issues. He undertook an externship with the Los Angeles County Bar Association's Veterans Legal Services Project, where the director of the project commented: "Andy truly demonstrated his passion for serving LA's veterans through our Veterans Project. He worked directly with our clients at legal clinics, writing motions and following up on cases. He was also instrumental in the design and delivery of the clinics…. [r]ecommending processes and policy changes to our service and designing intake and assessment tools to help us better serve our clients, many [of which] have become part of our standard operating procedures." 

Beltran continues to volunteer regularly with the veterans' clinic and has made it a major project of Southwestern's Armed Forces Law Society (AFLS), which he serves as president. The mission of the organization is to ensure that veteran students at Southwestern get the proper administrative and peer support that they need to succeed in law school, and to give back to the veteran community off campus. Beltran coordinates the participation of members of the AFLS who, under the supervision of licensed attorneys, interview and counsel veterans on legal issues that may affect their ability to reintegrate into the civilian workforce. 
Beltran points out "It's really rewarding to see the outcomes and how these veterans have been able to do better and feel better about themselves."
It also allows his fellow law students to network with attorneys, some of whom are veterans themselves. 

In addition, Beltran served as a certified law clerk with the LA District Attorney's Office Preliminary Hearing Unit, where his duties included providing suggestions to the DA responsible for the Veterans Court cases on what alternative sentencing should be recommended for the veteran based upon his or her prior criminal history, military service record, mental health evaluations, and post-separation issues affecting reintegration into the civilian sector.