Alexander Gamez
Full-Time Day Program
Immigration Law, Public Service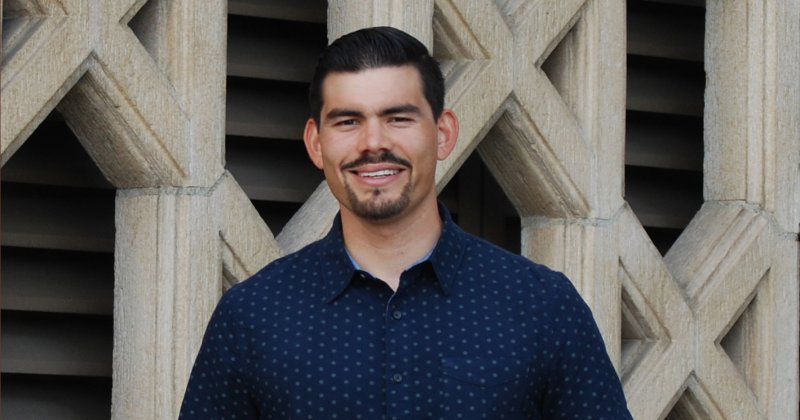 Third year day program student Alexander Gamez was selected as a second-round finalist and awarded a Merit Distinction amongst a very competitive field for the Annual NALP PSJD Pro Bono Publico Award. The purpose of the Publico Award is to recognize the significant contributions that law students make to underserved populations, the public interest community, and legal education by performing pro bono work.
"Alex is truly a public interest leader on campus," said Professor Julia Vazquez, who nominated Gamez for the honor. "He worked closely with me to establish a new volunteer project on campus which helps screen unaccompanied minors for immigration relief."
In nominating Gamez for the award, Professor Vazquez explained that he leads by example. As a 2L, Gamez recruited 50 students (an unprecedented number) to consistently volunteer as part of the Children's Deportation Defense Project (CDDP), a pro bono program he founded in collaboration with the Esperanza Immigrant Rights Project. Esperanza attorneys have been able to screen five times as many children in sessions in which they have the CDDP's help. Gamez is the CDDP's most prolific volunteer.
Without Gamez' personal and structural contributions to their work, Ms. Carolina Garza De Luna, Esperanza's Pro Bono Coordinator believes her organization "would not have been able to respond to the surge of demand for legal screenings for unaccompanied alien children."
Gamez also heads Southwestern Law School's chapter of the National Lawyers' Guild, through which he trained and recruited many students to participate in the NLG's new Immigration Court Watch Program. The NLG's Mr. James Lafferty believes that Southwestern owes its status as one of the Guild's most active chapters in the L.A. area to Alexander's "inspirational leadership."
"I am truly honored and humbled to be part of this group of nominees who are all furthering social justice with their amazing work," Gamez said. "My parents went through all of the hurdles of obtaining legal status and eventually obtained U.S. citizenship. Now, although people can still question their immigration status, they cannot, however, take it away from them…Each of my clients has had a profound effect on my legal capacity to assist others, and my attitude toward life by giving me a newfound appreciation on what it means to live without the constant fear of being taken away at [any] second."