Linda Star '80
Partner, Lewis, Brisbois, Bisgaard & Smith LLP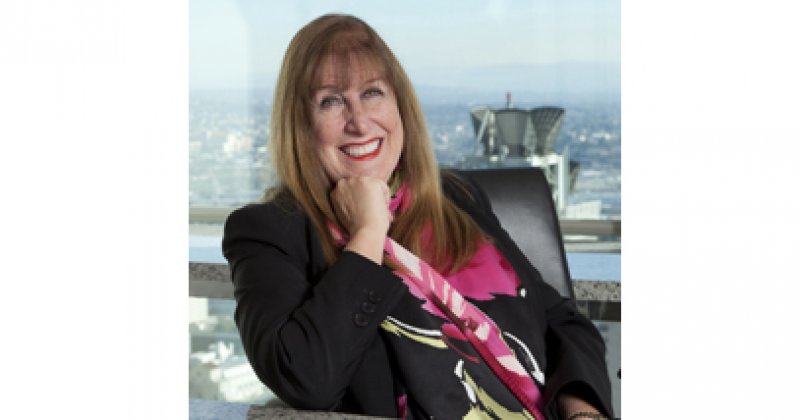 Practice Spotlight: Malpractice Defense
Linda Star considers herself fortunate to have gotten an early start in trial work while having the chance to collaborate with and learn from luminaries in the field. The summer after her first year at Southwestern, she clerked for the firm of Hillsinger & Costanzo. The experience was so terrific that she worked there throughout law school and stayed at the firm for 22 years of her career, calling that job the "best thing I ever lucked into in my life."
George Hillsinger '50, another Southwestern alumnus, gave Star her start in medical malpractice defense. "The beautiful thing with that firm was they let me try my first case all by myself as a second-year lawyer," she said.
That faith and trust in her ability led to many other successful trials and gave Star the chance to become a member of the American Board of Trial Advocates (ABOTA), which Hillsinger &John Costanzo were instrumental in establishing. ABOTA promotes civility in trial practice. 
"It's the closest thing we as trial lawyers have to board certification. There is an extensive application process with documentation of your cases and verdicts," Star explained. "Then you have to be voted upon for membership. When I joined ABOTA, you had to have tried at least 20 jury trials. All of us at the firm would fight to get those trial cases. We all wanted to be in ABOTA."
Now, newly-minted lawyers may not get the chance to try malpractice cases so early in their careers. But because Star loves her job so much, she is actively involved in training new trial lawyers and giving them the tools to be successful in court.
In addition to her work as a Partner at the firm of Lewis, Brisbois, Bisgaard & Smith LLP, Star has participated in several Masters in Trial programs, a daylong course in which she and her colleagues conduct a mock trial for professionals. "We've held some of them at Southwestern and used a case from fellow alumnus Brian Panish's law firm as an example."
Through the Los Angeles Superior Court, Star has also been participating in the Mock Trial program for 15 years. Star has also taught at the ABOTA School, the National Institute of Trial Advocacy and she has participated in civility/etiquette panels, where she discusses everything from delivering an awesome opening statement to courtroom demeanor to finding balance between a trial lawyer's professional and personal life. "I love the practice of law, but it turns out I also love teaching," she said. "I get a lot of satisfaction out of it." 
Her zeal for education stems from her passion for trial work. "Trial work is the most fun part of what we do," she said. "It's amazing to get in there and talk about what we're passionate about, which in my case is defense of physicians and hospitals. There's such a buzz of adrenaline you get making opening statements and closing arguments. I love presenting to a jury." 
Though she acknowledges that it can be challenging for newer attorneys to get involved in malpractice trial work, she suggests that lawyers take second chair in trials, where they will gain experience watching a lead lawyer in action (and can earn ABOTA credit if they actively participate). And she definitely encourages them to participate in the kinds of programs she teaches, saying, "Because I do love what I do so much, I inevitably learn something from the lawyers and students that I get to work with. I am proud to be a member of ABOTA not just because of the professional collegiality, but because ABOTA is comprised of plaintiff and defense attorneys who believe in and promote civil jury trials and civility in the practice of law."