Hon. Deborah Brazil '96
Judge, Superior Court of Los Angeles County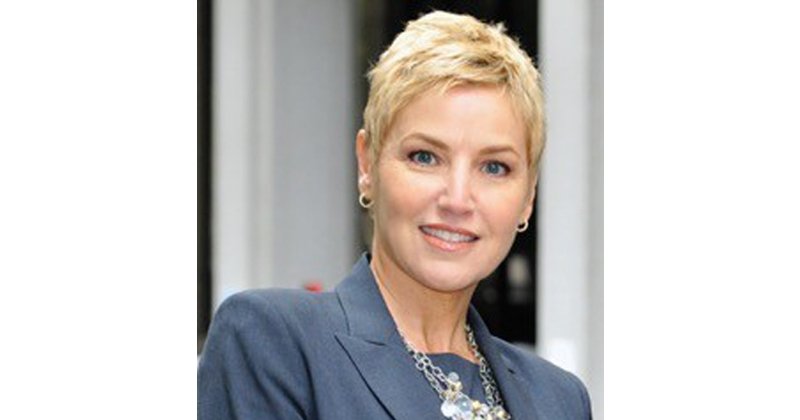 Alumni Q&A
Q: After graduating from UCLA with a degree in communications, which career did you pursue?
A: When I was at UCLA, I had an opportunity to work with a professor, Dr. Diana Meehan, whose husband produced the 1980s sitcom "Family Ties." Through her, I was given the opportunity to work at NBC, then moved on to 20th Century Fox working in comedy development, collaborating with television writers and taking pitch meetings.
Q: Why did you decide to go to law school?
A: My communications major at UCLA was interdisciplinary, meaning I took a wide variety of upper division courses including sociology, psychology, political science, linguistics and even anthropology, but with an emphasis on how communication shapes those disciplines. One course I found extremely interesting focused on law and society. That course, as well as my interest in communication, led me to consider law as a possible career. Although I enjoyed my work in the entertainment industry very much, I always knew I would study law.
Q: Which courses did you particularly enjoy at Southwestern and why?
A: I enjoyed Constitutional Law, Criminal Procedure and Civil Procedure. Procedural classes were interesting because they demonstrated the way in which citizens gain access to the courts. Constitutional law was interesting because of the durability of the constitutional principles set forth at the founding of our country, and the practical application of those principles to a changing society by various justices throughout history.
Q: Which Southwestern professors do you consider your mentors?
A: Professors Karen Smith and Catherine Carpenter: I appreciated learning from strong women who are knowledgeable and yet compassionate. I knew immediately that I wanted to be like them when I grew up. When I was first approached about becoming an adjunct professor, I was hesitant. But I thought of them and remembered how they each inspired me to become the type of alumna who helps other students, and I have used their examples in my approach to teaching.
Q: When did you realize that you wanted to become a prosecutor?
A: During my second year of law school, I was preparing for a moot court competition and my partner was a 3L who was clerking for the DA's office. (At the time, the DA's office was prepping for the O.J. Simpson trial.) The DAs my teammate worked for were judging our competition and told me about law clerk opportunities; I signed up and was assigned to the Compton DA's office. After doing many preliminary hearings, I had the chance to try a misdemeanor domestic violence case, supervised by a very patient DA. The trial was scary and challenging and awesome all at the same time, but from the minute the jury panel entered the courtroom, I knew I wanted to become a prosecutor.
Q: What are some of the biggest challenges of working on high-profile cases, such as the trial of Dr. Conrad Murray for the death of Michael Jackson?
A: A high-profile case differs from other cases mainly due to heightened media coverage. In the case of the death of Michael Jackson, there was international attention to the case. One challenge presented by extensive coverage is the concern that the jurors may be exposed to inadmissible evidence or commentary about the case. A fair trial requires that jurors base their decision only on the evidence presented in the courtroom during the course of the trial.
Q: Explain a bit about how a prosecution team works on a high profile case.
A: Generally speaking, the process is the same as with any other case, meaning we work hard to understand the facts and legal issues, we construct our theory of the case and then work towards litigating the legal issues and presenting the evidence to the jury in the most compelling and effective manner possible.
Q: What advice would you give to future prosecutors regarding potential juror selection?
A: Attorneys must be effective communicators of not only the facts of the case, but of the law as well. In order to select a proper jury, we must ask questions that frame the issues clearly for the jurors and we must listen to their responses. In addition, jury selection and jury service is an opportunity for members of the community to have a firsthand view of our court system. I believe it is our role and responsibility as officers of the court to present our cases in a manner that allows citizens to have confidence in our court system. I believe the process of jury selection and jury service is our opportunity to do that.
Q: What has been your proudest accomplishment in the legal profession?
A: I don't have one proudest accomplishment. Every single day, I am proud to be a Deputy District Attorney representing the people of the State of California.
Q: What were some challenges transitioning from a Deputy District Attorney to a Judge?
A: In the criminal justice system, each party has a distinct role: attorneys are advocates for a particular position, whereas the bench officer's role is to listen to the parties, identify and apply the law to legal issues while ensuring each proceeding is conducted fairly. The transition from advocate to neutral was challenging for me, because in my role as Judge, it is important to give everyone a full opportunity to be heard – my challenge is to develop more patience - I am not a patient person by nature! I do my best to be patient with the parties while they make their arguments, and I work on being more patient every day.
Q: What is the most rewarding aspect of working as a Judge?
A: It is a profound honor to have been appointed to the bench. Each day I have the privilege of ensuring the rights of citizens, watching attorneys practice, and interacting with the public. Every aspect of my work is rewarding.
Q: What do you enjoy most about teaching Trial Advocacy?
A: The study of law can often seem like the study of a foreign language. Teaching Trial Advocacy allows me to show students that they have many skills, aside from legal knowledge, that will help them succeed in the practice of law. I believe the most successful lawyers are those who understand the need for effective communication in all areas of practice. It is exciting to me to teach the skills of trial ad by challenging students to refine the communication skills they use in daily life and then apply them to a transactional or litigation setting.
Q: Congratulations on your new appointment as the President for the Alumni Association. What are some goals you have for the Alumni Association this upcoming school year?
A: The mission of the Alumni Association, and my goal as President, is to continue to provide networking opportunities for Southwestern alums so that the practice of law will be rewarding and enriching, and to support the mission of the law school to prepare students to succeed by providing mentoring, hands-on experience, and job placement assistance.
In furtherance of these goals, we have an exciting new program starting in September 2017 – The Domestic Violence Advocacy Initiative. The DVAI was created to fund positions for newly admitted attorneys to gain legal experience by providing legal assistance to survivors of domestic violence. Partnering with a non-profit organization, the DVAI Fellow receives a monthly stipend, legal training and mentoring from experienced alums including family law attorneys and bench officers. To fund this pilot program, the Alumni Gala Committee raised over $80,000 last year. We plan to raise even more funds in 2018 in order to offer this Fellowship opportunity to the many interested applicants.
Q: What are some of your hobbies outside of the legal profession?
A: Honestly, I work a lot so I don't have a lot of time for hobbies. But, in my free time I enjoy movies, live music, biking and yoga, and I love hiking with my dog.
Q: If you knew you could not fail, what would you do?
A: I thought a lot about this question. Frankly, the possibility of failure would not prevent me from doing something I wanted to do. The doing of "it" (whatever it is) would be what I would focus on, and even if I were not as successful as I had hoped I would be, I definitely would not consider that a failure.