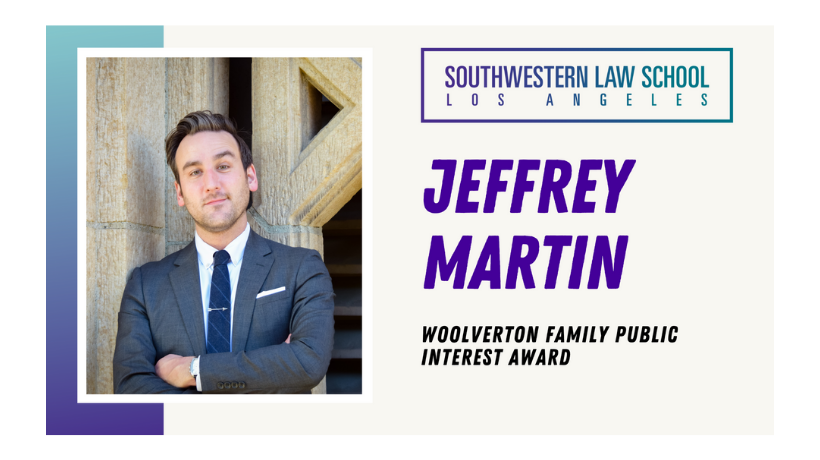 April 25, 2022
3L Jeffrey Martin Awarded the Woolverton Family Public Interest Award
Please join us in congratulating 3L Jeffrey Martin on receiving the Woolverton Family Public Interest Award! 
Established in 2017, the Woolverton Family Public Interest Award is given annually to one graduating student in recognition of demonstrated exceptional dedication to public interest law activities while at Southwestern. The Award is in the amount of $5,000.
Jeff is a longtime North Hollywood resident who came to law school to better serve the underrepresented in his community. While at Southwestern, Jeff served as Co-Chair of the Public Interest Law Committee, President of the Homelessness Prevention Law Project, Treasurer of the National Lawyers' Guild, and Vice President of the Student Bar Association. Outside of school, Jeff participates in the National Lawyers Guild's Legal Observer program and maintains his own donation-based charity for the unhoused in North Hollywood.
---
Meet Jeffrey Martin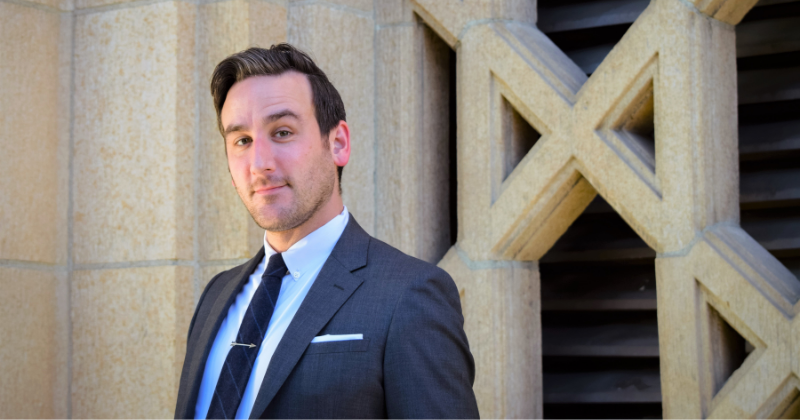 What is the most satisfying aspect of public service for you?
The most satisfying aspect of public service has been seeing the tangible results of our efforts in our community. Knowing the work we do is making an impact in the lives of others is the reason to keep going.
---
What have been some of your favorite highlights of your service involvement during law school?
Working side-by-side with my peers in public interest, particularly out on the streets at protests and rallies. It's inspiring to see the bravery and dedication of my peers.
---
What words of advice would have for future Southwestern students?
Never underestimate the power of community and solidarity. We keep us safe!
---
Congratulations on receiving the Woolverton Family Public Interest  Award! Feel free to share a personal note with those you'd like to thank for supporting you during your law school career.
I would like to thank the Woolverton family for this incredibly generous scholarship opportunity, as well as every single classmate in the public interest program that has stood with me during my time at Southwestern. This wouldn't have been possible without your support.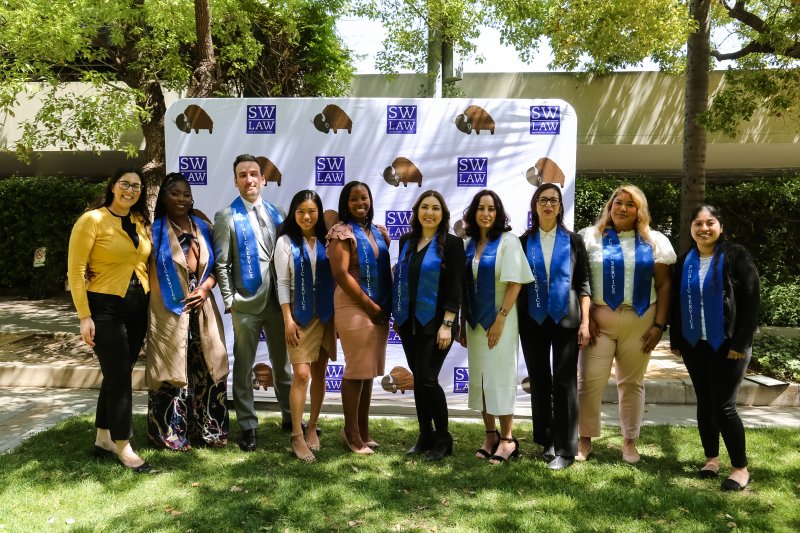 Congratulations, Jeff! We look forward to seeing how you'll continue to grow as a public interest lawyer.
Latest from the SW LAW BLOG