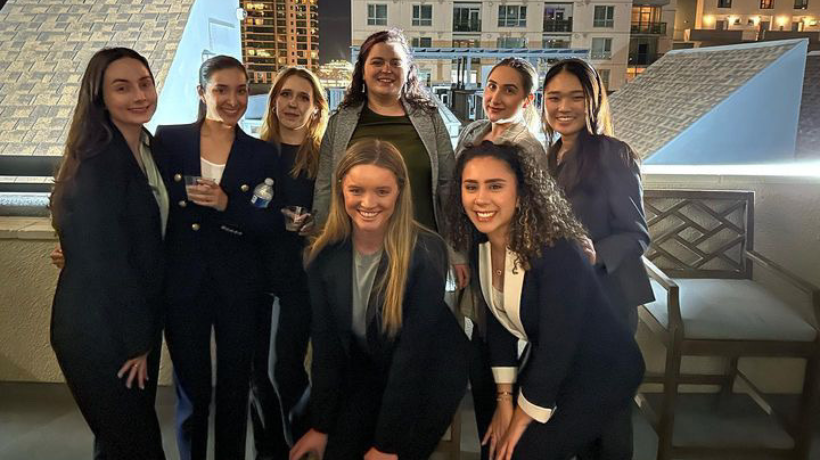 November 8, 2023
Southwestern Law School's Trial Advocacy Honors Program Team Wins Prestigious 2023 San Diego Defense Lawyers Competition
LOS ANGELES – Southwestern Law School's Trial Advocacy Honors Program (TAHP) team has won the 2023 San Diego Defense Lawyers (SDDL) Mock Trial Competition, held on October 26-28, 2023, marking a milestone for the program in a contest that draws some of the nation's best law schools.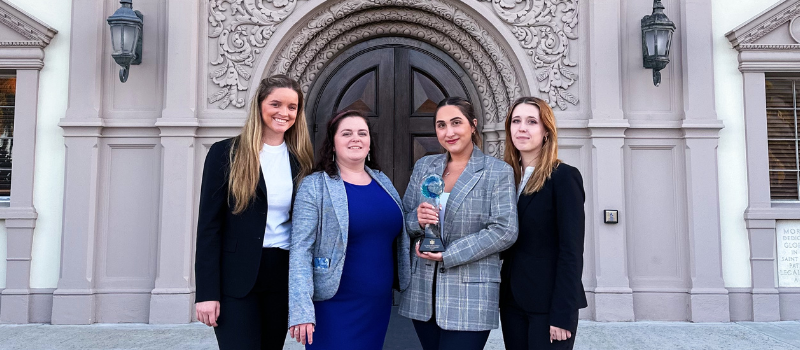 The winning team, featuring students Colleen Blackburn-Avila, Rosemary Karapetyan, Michelle Schaubert, and Morgan Shafia, showcased their trial skills, ultimately defeating Arizona State in the championship round. Alumni coaches Bahareh Aghajani '13, Levon Derkalousdian '20, and Esther Kim '18 provided expert guidance throughout the competition. 
The TAHP team members reflected on their victory and the praise they received from the competition judges, "We were extremely flattered by the two Superior Court judges who told us that we are ready to go into the world and start trying real cases. We're also so proud of ourselves and each other for winning 9 out of the 10 possible ballots over the course of the whole competition."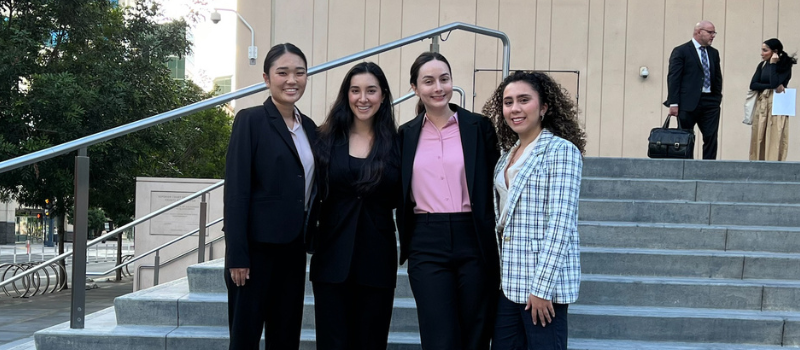 Further highlighting the depth of talent at Southwestern, another team from the school placed as semi-finalists. This team included students Cristina Cirrincione, Rachel Stern, Kasey Takahashi, and Delilah Zied. Kasey Takahashi shares, "This has been an incredible experience as I had the opportunity to learn from the absolute best coaches and work with the most amazing teammates. I'm also extremely proud of our other SW team, who rightfully earned their Championship title."
The TAHP at Southwestern, created in 1994, trains students in the art of trial advocacy, teaching them to present cases with skill and confidence. Led by Professors Joseph Esposito and Bill Seki, TAHP combines classroom theory with hands-on practice, producing advocates ready for real-world litigation. 
About San Diego Defense Lawyers: With over 300 members, SDDL is comprised of trial attorneys representing defendants in civil litigation. For the last 25 years, SDDL has hosted the National Mock Trial Competition.