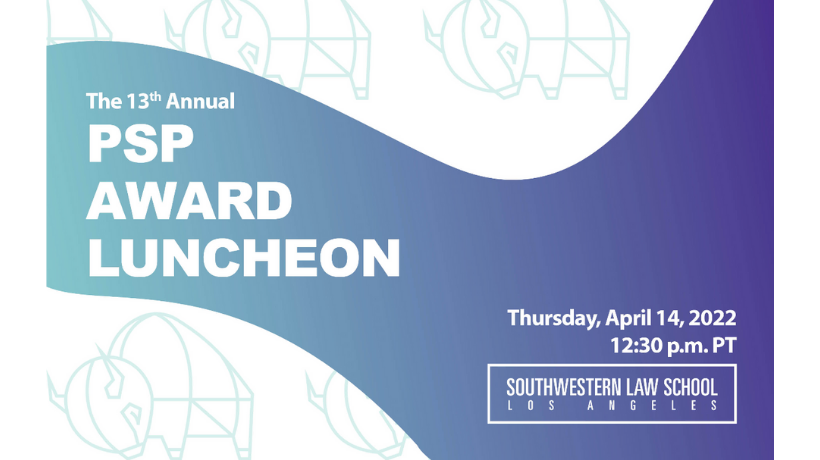 April 12, 2022
The 13th Annual Public Service Program Award Luncheon — April 14, 2022
Through Southwestern's Public Service Program (PSP) Award Luncheon, the Public Interest Law Faculty Committee honors selected students from the graduating class each year with a demonstrated dedication to public interest law activities or career practice.
Please join us in celebrating our Class of 2022 recipients of the George and Katrina Woolverton Public Service Award, The Woolverton Family Public Interest Award, and the Southwestern Public Interest Law Service Award in recognition of their commitment to service and dedication to advocacy on behalf of underserved communities during their studies at Southwestern and into their legal careers.
The Annual PSP Award Luncheon also aims to cultivate a commitment to pro bono and public service in the wider Southwestern student body by recognizing all graduating students who have fulfilled their Public Service Pledge and honoring a selected student organization with the Student Organization Volunteer Achievement Award. The Award recognizes a student organization that, as a whole, has demonstrated the most significant contribution to public service activities and engagement both on- and off-campus during the academic year.
Click here to view this year's PSP Award Luncheon digital program or by clicking on the image below.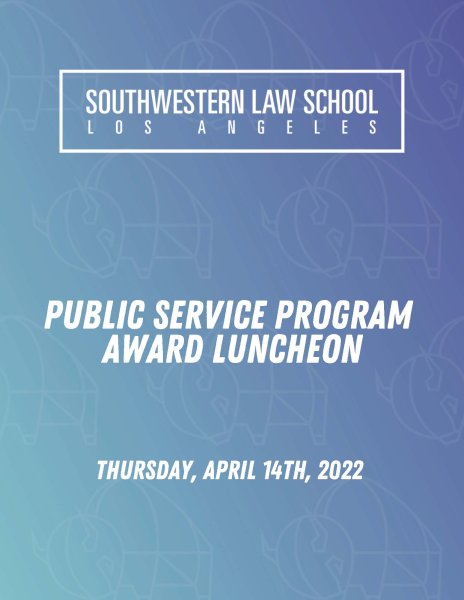 PSP Award Luncheon Playlist
Get a start on the celebrations with PSP's compilation of song recommendations gathered from staff, faculty, students, and PILC grant recipients as a tribute to each of our award honorees. 
Click here to listen to the Spotify playlist, or by clicking the image below.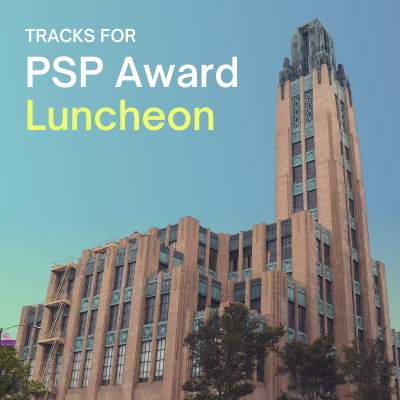 Celebrating our PILC Summer Grant Recipients
As part of end-of-year celebrations, we also recognize the PILC grant recipients joining legal services organizations and other community partners in providing no-cost legal assistance to indigent clients and communities as part of full-time law clerk programs over the 2022 summer.
Southwestern's PILC Summer Grant program was established in 1990 to provide financial support to selected recipients seeking full-time summer clerkships with legal services organizations providing no-cost assistance to underserved, marginalized communities. This program makes it possible for students to acquire the legal training and education necessary to address the lack of access to legal services for indigent communities while also alleviating Southwestern students' financial burden.
The Public Interest Law Committee (PILC) extends its gratitude to everyone who donated, volunteered, participated, and supported PILC's virtual events and fundraising campaigns throughout the past academic year. PILC raised over $28,000 for the Public Interest Law Fund. As a result of every dollar donated by PILC supporters, we are proud to make a summer grant possible for the following students.
Click here to watch our 2022 PSP Award Luncheon PILC Grant slideshow or by clicking play on the video below. 
We wish each of our grant recipients a successful summer, and we look forward to sharing more PILC news and planned events when we return in the Fall.
Inquiries on how to get involved with the PILC student organization can be directed to 2021-22 PILC Co-Chairs Jeff Martin at jmartin19@swlaw.edu and Emily Goldberg at egoldberg19@swlaw.edu. 
More information about the Public Interest Law Committee Summer Grant program is available on the Southwestern website here.
Keep an eye out for upcoming features on all of our graduating student honorees!
Latest from the SW LAW BLOG