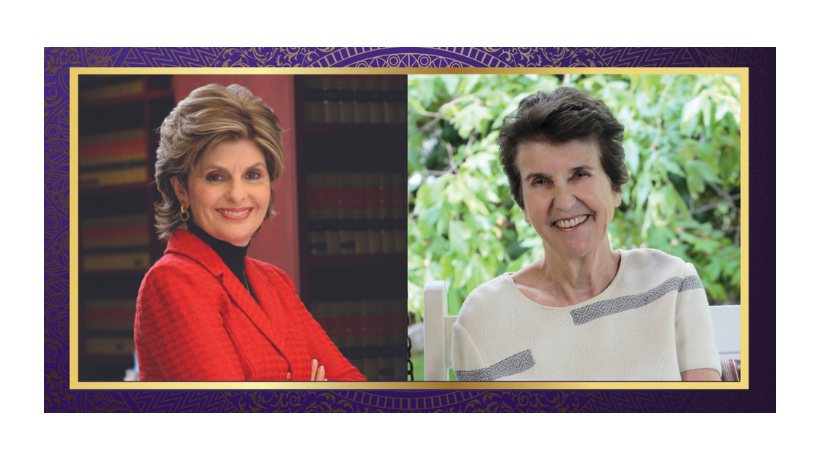 May 18, 2023
Dean Emerita Susan Westerberg Prager and Renowned Attorney Gloria Allred to Receive Honorary Degrees at Southwestern Law School's 108th Commencement Ceremony
We are thrilled to announce that Dean Emerita Susan Westerberg Prager and esteemed attorney Gloria Allred will be recognized as Honorary Degree Recipients at Southwestern Law School's upcoming 108th Commencement Ceremony. This prestigious recognition celebrates their remarkable contributions to the legal profession and their outstanding dedication to education, diversity, and inclusion.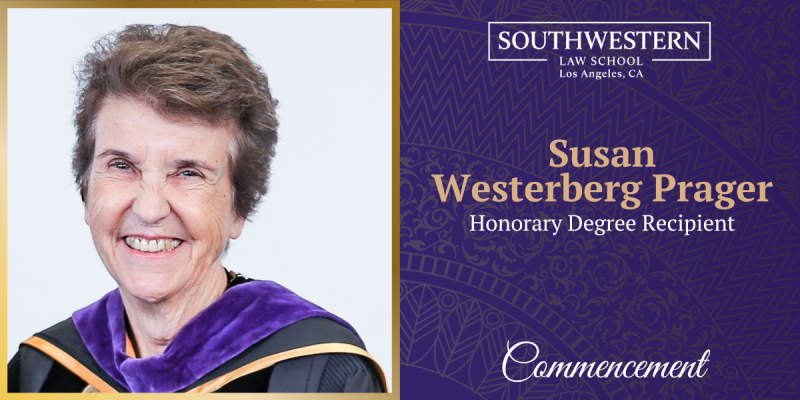 Dean Prager served as Southwestern Law School's 11th Dean and CEO from 2013 to 2021, making history as the first woman to hold this esteemed position. Throughout her tenure, she guided Southwestern with unwavering resolve, leading the institution through the challenges faced by legal education nationwide. Prior to her tenure at Southwestern, Dean Prager served as the Executive Director and CEO of the Association of American Law Schools (AALS), where she championed the interests of law schools across the nation and fostered collaboration among legal scholars. Her profound impact on legal education extended beyond her role at Southwestern, as she held leadership positions at prestigious institutions such as UCLA School of Law, Occidental College, and Dartmouth College.
A distinguished scholar and advocate for diversity and inclusion, Dean Prager dedicated her career to advancing intellectual, gender, cultural, and racial diversity within the legal profession. Her tireless efforts have been recognized through numerous accolades, including the Mexican American Legal Defense and Education Fund (MALDEF) Legal Services Award and the Madrina Award from the UCLA Latino Alumni Association. 
In recognition of her exceptional career, the California Lawyers Association bestowed upon Dean Prager the prestigious Bernard E. Witkin Medal for her extraordinary service to justice and legal scholarship in California. Her unwavering dedication to teaching excellence also led Southwestern to establish the Susan Prager Excellence in Teaching Award, which provides a substantial monetary prize every year, in perpetuity, to a Southwestern Law School professor who makes a significant difference in the lives of students in the same way Dean Prager has done over the course of her nearly 50 remarkable years in higher education.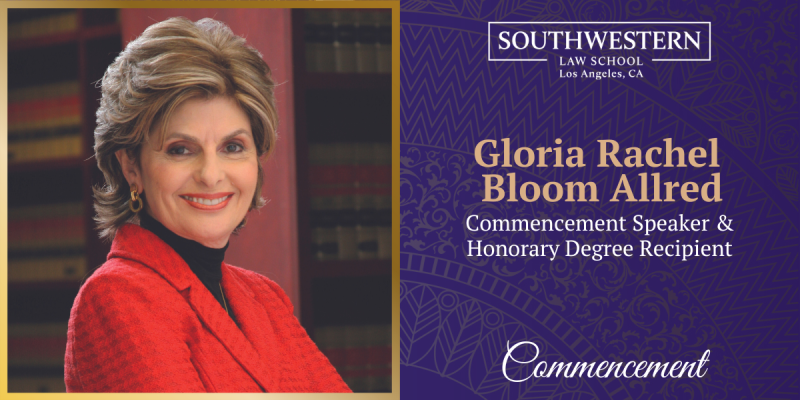 Gloria Allred is a trailblazing attorney and advocate for gender equity and equal rights. With offices in Los Angeles and New York, Allred, Maroko & Goldberg (AMG), the law firm she co-founded, has been at the forefront of championing women's rights and fighting for justice for the past 47 years. She has represented victims who have faced discrimination based on gender, race, age, physical disability, sexual orientation, sexual harassment, HIV/AIDS status, and survivors of rape and child sexual abuse.
Her tireless efforts have earned her numerous accolades, including the Lifetime Achievement Award from The National Trial Lawyers and the National Organization for Women (NOW), as well as the President's Award from the National Association of Women Lawyers. In 2021, American Lawyer Magazine honored her with the Lifetime Achievement Award, recognizing her enduring commitment to justice and feminism. Additionally, the LGBTQ+ Lawyers Association of Los Angeles bestowed upon her their esteemed Co-President's Award in October 2022.
Ms. Allred's exceptional legal career and her unwavering dedication to social justice have garnered recognition from the highest offices. In 1986, President Ronald Reagan presented her with the President's Volunteer Action Award for Outstanding Volunteerism for her work on child support. Former President Barack Obama has introduced her as "one of the best attorneys in the country."
Beyond her legal pursuits, Gloria Allred is a published author, with her book "Fight Back and Win: My Thirty-Year Fight Against Injustice – And How You Can Win Your Own Battles" inspiring countless individuals to stand up for their rights. She began her legal education at Southwestern and later graduated from Loyola Law School. Her remarkable journey and impact have been captured in the original documentary "Seeing Allred," which premiered globally on Netflix in February 2018 and continues to resonate with audiences worldwide.
We congratulate Dean Emerita Susan Westerberg Prager and Gloria Allred on this well-deserved honor, and we look forward to celebrating the graduating class of 2023 with them at the Rose Bowl!