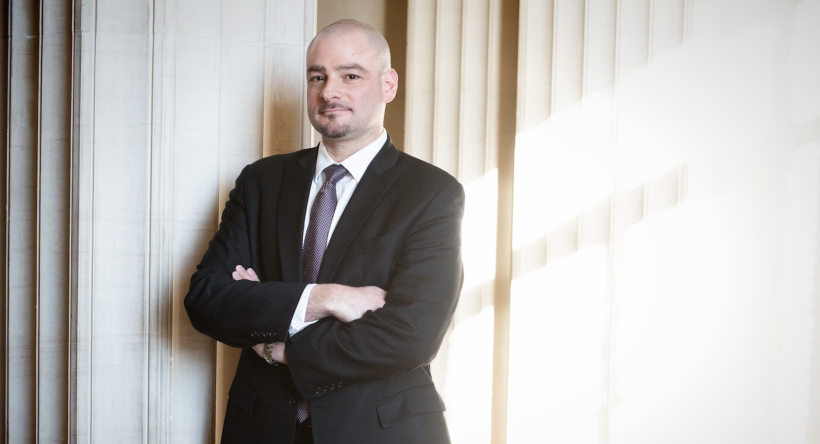 August 21, 2023
Southwestern Law School Announces 2023 Constitution Day Speaker: Professor Justin Levitt
Southwestern Law School is honored to announce that Professor Justin Levitt, renowned constitutional scholar and Gerald T. McLaughlin Fellow at Loyola Law School, will deliver Southwestern's 2023 Constitution Day Lecture on September 12, 2023.
Professor Levitt, a distinguished voice in the legal community, is celebrated for his deep knowledge of constitutional law and the law of democracy. His expertise has seen him serve in the pioneering role of the Senior Policy Advisor for Democracy and Voting Rights at the White House. His commitment to legal education is evident in his diverse teaching portfolio at Loyola Law School, where he imparts knowledge in subjects ranging from Constitutional Law to The Motives of Public Actors.
His academic background is complemented by his practical experience in various esteemed roles. Levitt's credentials include serving as the Deputy Assistant Attorney General in the Civil Rights Division of the U.S. Department of Justice, as counsel at the Brennan Center for Justice at NYU, a voting rights consultant for Facebook, in-house counsel for American Coming Together, a business analyst at McKinsey & Company, and as a law clerk to the Honorable Stephen Reinhardt on the U.S. Court of Appeals for the Ninth Circuit. With a B.A., M.P.A., and J.D. from Harvard, his background stands as a testament to his dedication and expertise in the field.
Southwestern Law School invites students, faculty, alumni, and the wider community to seize this chance to deepen their understanding of our Constitution and the pivotal role it plays in shaping our nation's democratic processes by engaging with one of the nation's preeminent constitutional scholars.