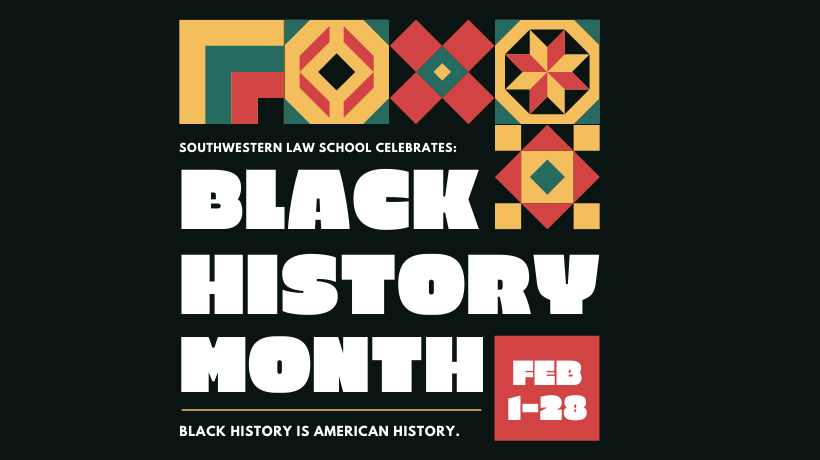 February 1, 2022
Southwestern Celebrates Black History Month 2022
February is Black History Month! Together, we celebrate the excellence, enterprise, and impact of countless Black Americans whose contributions in all spheres of culture and society form the foundational bedrock of our country. Black history is American history. 
Since 1976, every American president has designated February as Black History Month and endorsed a specific theme. This year's Black History Month theme is "Black Health and Wellness." The concept explores "the legacy of not only Black scholars and medical practitioners in Western medicine, but also other ways of knowing (e.g., birthworkers, doulas, midwives, naturopaths, herbalists, etc.) throughout the African Diaspora. The 2022 theme considers activities, rituals, and initiatives that Black communities have done to be well." 
As the COVID-19 pandemic continues to affect Black communities and other communities of color at startlingly disproportionate rates, we should take this theme of Black Health and Wellness to heart. Let us strive to uplift, support, and celebrate our Black community members, peers, and colleagues not simply during February but year-round. Let us endeavor to deepen our knowledge of the history and contributions of Black Americans and people of African descent. Let's do the work to seek out and share the untold stories of those excluded from the mainstream of our country's legacy of slavery and the continued consequences of institutional and structural racism.
In honor of Black History Month, let's commit ourselves to learning more about these untold stories and celebrate the many accomplishments made by Black Americans throughout history.
---
Ways to Celebrate Black History Month
Pay a virtual visit the Museum of African Diaspora (film screenings, art openings, performances, book launches, and more!) Check out the Calendar of Events.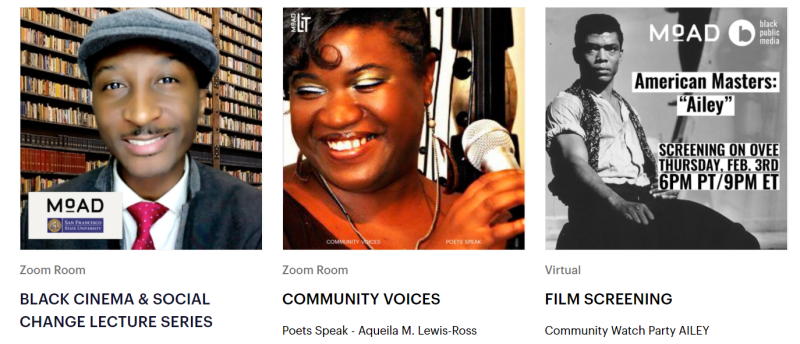 For an in-person museum experience, check out the California African American Museum in Exposition Park. The Museum focuses on enrichment and education on the cultural heritage and history of African Americans with a focus on California and western United States.
Learn about 35 phenomenal women everyone should know this Black History Month.  
Watch "John Lewis: Get in the Way." The first major documentary biography of the civil rights hero, congressional leader and champion for human rights whose unwavering fight for justice spans over fifty years. You can stream the documentary here.
Learn about The Creative Collective NYC's Second Annual Creative Class, Celebrating Black Culture-Shifters. The Creative Collective's mission is to provide spaces for individuals of color and amplify talent within the community, The Creative Class list  showcases the efforts of groundbreaking Black leaders, as marginalized voices are just now finally being heard and deserve recognition. 
---
Upcoming  Events at Southwestern
Stay tuned to Today at Southwestern and swlaw.edu for a slate of terrific Black History Month-focused programing from The Black Law Students Association! 
Latest from the SW LAW BLOG