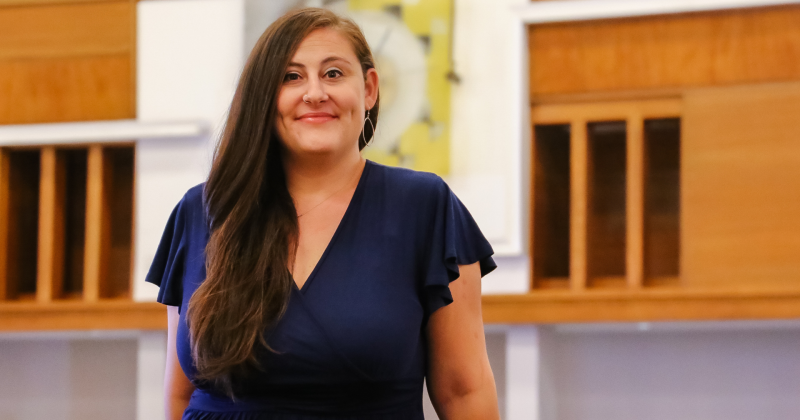 B.A., History, 2011, The University of California, Davis
M.A., Museum Studies, 2015, George Washington University
Certificate of Archival Studies, 2022, The University of Arizona
Sara Halpert is the inaugural Archivist for the Southwestern Law School Library's collection of materials related to the history of Southwestern as well as materials related to the historic Bullocks-Wilshire Department Store building, which is now used as the Leigh H. Taylor Law Library. She previously spent 6 years as the Museum Manager at The International Printing Museum in Carson, CA, one of the largest collections of historic printing and book arts equipment in the world. 
Sara is a long-time Museum Professional who started her career at the age of 9 when she volunteered as a Junior Docent at The Stagecoach Inn Museum in Newbury Park, CA. Since then, Sara has gone on to work and intern at many museum institutions, including The Curator's Office of The Supreme Court of the United States, The Smithsonian's National Museum of American History, The National Guard Memorial Museum, The California Automobile Museum, and The Sewall-Belmont Historic House and Museum (now the Belmont-Paul Women's Equality National Monument). Her favorite object she's come across in her career was a printing press that came from a convent that she discovered had the serial no. 666.
Even though she works with historic materials for a living, Sara still loves to spend her free time visiting other museums and archives to look at their historic materials. Other interests include traveling, podcasts, film, Disneyland, and a nice meal.