William Wood
Professor of Law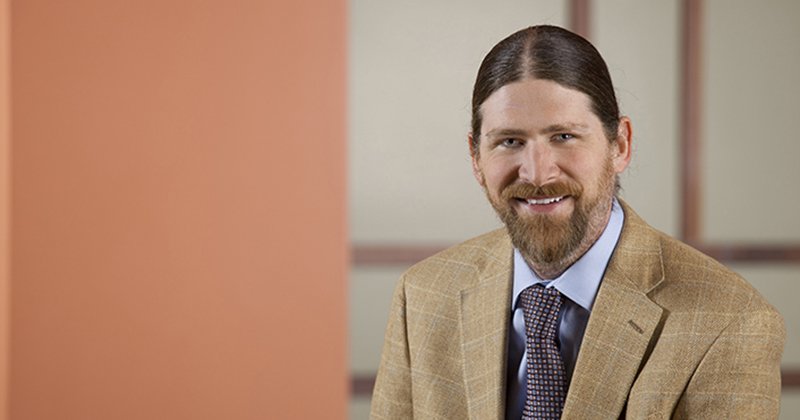 B.A., Political Science and Economics with Honors in Political Science, 1998, Williams College
M.S.E.L., 2000, Vermont Law School
M.P.P., 2002, Harvard University
J.D./M.A., American Indian Studies, 2006, University of California, Los Angeles
M.A., History, 2020, University of California, Los Angeles
Member, California State Bar
Professor Wood focuses his research on legal history, federal Indian law, and jurisdictional and property aspects of relationships among Indigenous polities, states and local governments, and the United States.  His scholarship has appeared in the American University Law Review, Arizona Law Review, Kansas Law Review, and Tulsa Law Review and has been cited in opinions from the Supreme Court of the United States, the United States Courts of Appeal for the District of Columbia Circuit and the Ninth Circuit, and the Supreme Court of California.
"I respect Southwestern's commitment to diversity, not just along the conventional matrices but also in terms of students' life experiences and perspectives, which is enhanced by the range of programs the school offers."
Professor Wood has directed the Tribal Legal Development Clinic and taught Advanced Topics in Federal Indian Law and a seminar on Indian Gaming Law, Policy, and Politics at UCLA School of Law, where he was the inaugural Bernard A. and Lenore S. Greenberg Law Review Fellow.  He also taught a UCLA graduate and undergraduate course on the History of Native Americans in California.
Professor Wood holds a joint J.D./M.A. degree in Law and American Indian Studies from UCLA with specializations in Business Law and Policy as well as in Critical Race Studies, an M.A. degree in history from UCLA, and Master of Studies in Environmental Law and Master in Public Policy degrees.  While in law school, he was an articles editor for the UCLA Law Review and the UCLA Chicana/o-Latina/o Law Review, and served as the editor-in-chief of the UCLA Indigenous Peoples' Journal of Law, Culture & Resistance.
Following law school, Professor Wood represented tribal governments and entities in litigation, taxation, land, and economic development matters as an attorney in Holland & Knight LLP's Indian Law Practice Group.  From 2009 to 2014, he was the editor-in-chief of Federal Indian Law, the quarterly newsletter of the Indian Law Section of the Federal Bar Association, and he served on the Board of Directors of the California Indian Law Association from 2013 to 2016.