Ronald G. Aronovsky
Professor of Law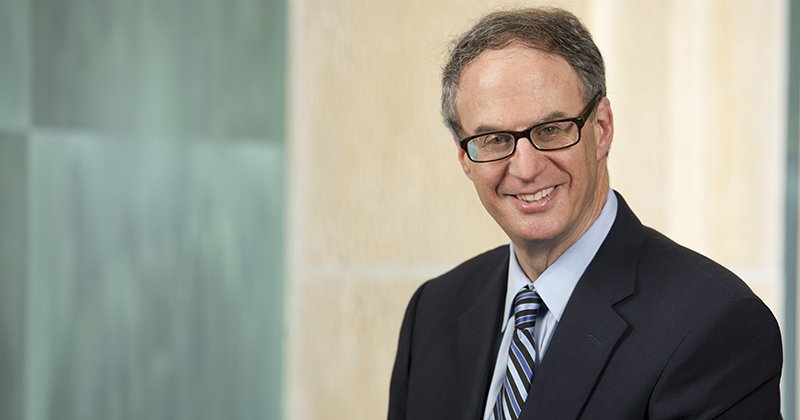 A.B., Great Distinction, General Scholarship in History, 1977, and J.D., 1980, University of California, Berkeley
Phi Beta Kappa
Order of the Coif
Member, California State Bar
Email
RAronovsky (at) swlaw.edu
During his 20-year career in private law practice, Ronald Aronovsky was lead counsel in numerous multi-million dollar cases involving environmental and complex business litigation. He represented government, manufacturing, agricultural and commercial clients as a partner with Orrick, Herrington & Sutcliffe; Alden Aronovsky & Sax; and Cox, Castle & Nicholson. A former law clerk to Judge Alfred T. Goodwin of the U.S. Court of Appeals for the Ninth Circuit, Professor Aronovsky has served as a judge pro tem for the San Francisco and Contra Costa County Superior Courts. He is a trained mediator and has served on the mediation panels of the California Court of Appeals, First District, and the Contra Costa Superior Court, and as a neutral case evaluator for the U.S. District Court, Northern District of California.
"Our job as lawyers is to help other people solve problems. We should never lose sight of that fact."
Since law school, when he was an associate editor of the Ecology Law Quarterly, Professor Aronovsky has written extensively on environmental issues, including an article cited by the U.S. Supreme Court, and has served on the editorial board of the Journal of Environmental Forensics. He has shared his expertise at programs sponsored by the Association of American Law Schools (AALS), American Bar Association, State Bar of California, Los Angeles County Bar Association (LACBA), San Francisco Bar Association, and the Practicing Law Institute, and as a guest speaker at law schools including the University of California, Berkeley; Pennsylvania State University; and Golden Gate University.
Through his extensive scholarship and lecture experience, Professor Aronovsky found a natural affinity for academia and began a new career in legal education in 2002 as a visiting assistant professor at Pennsylvania State University, Dickinson School of Law. He joined Southwestern's full time faculty in 2003, and says he aims to instill in his students an appreciation of the "human dimension" of a lawyer's role. Professor Aronovsky serves as faculty advisor to student organizations on campus, including the Environmental Law Society. In 2008, he was honored as the Irving D. and Florence Rosenberg Professor of Law, and in 2012, he was honored with Southwestern's Upper Division Excellence in Teaching Award.
Professor Aronovsky is an elected member of the American Law Institute. He was the 2012 Chair of the AALS Alternative Dispute Resolution Section and the 2009 Chair of the AALS Litigation Section. He serves on the Executive Committees of the AALS Alternative Dispute Resolution and Litigation Sections, and the LACBA Environmental Law Section.
Selected Achievements
2012, Excellence in Teaching Award Recipient