Jonathan M. Miller
Professor of Law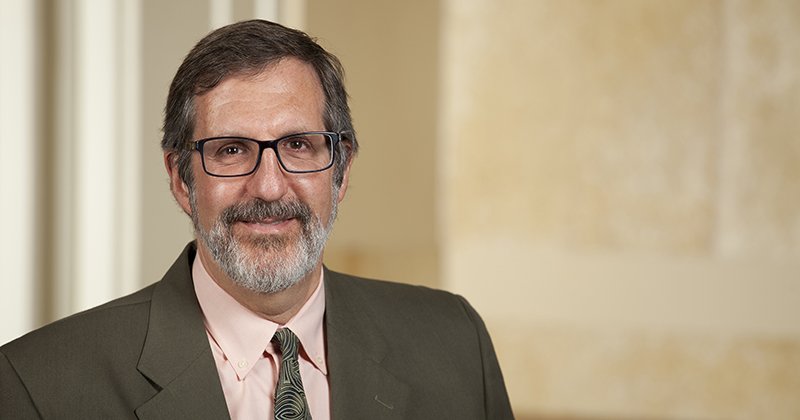 B.A., cum laude, Economics, Columbia University,  1982, J.D., 1985, and Jervey Fellow, 1985-87
Fulbright Scholar, 1987 and 1997, Argentina
Member, New York State and District of Columbia Bars
An internationally recognized scholar on Latin American legal institutions, with a focus on Argentine Constitutionalism, Jonathan Miller began his affiliation with Argentina in earnest as a Fulbright Scholar and Jervey Fellow from Columbia's Parker School of Comparative and International Law, and later worked there through a grant from the J. Roderick McArthur Foundation. Under the auspices of these programs, Professor Miller taught courses in constitutional law and civil liberties, in Spanish, as a faculty member at the University of Buenos Aires. He also worked at the Argentine Supreme Court conducting a study of the political role of that Court which would later serve as the basis for some of his books and articles.
Returning to the United States in 1988, Professor Miller became associated with the Washington, D.C., firm of Arent, Fox, Kintner, Plotkin & Kahn where he focused on commercial litigation on behalf of foreign clients. During that time, his pro bono activities included representing victims of human rights violations by the 1976-83 Argentine military government before the Inter-American Commission on Human Rights.
"The beauty of studying foreign law is what it teaches you about your own system."
In 1991, Professor Miller joined the Southwestern faculty where he served as a faculty advisor to the Southwestern Journal of International Law and was instrumental in establishing the law school's Summer Law Program in Argentina and academic exchange programs with law schools in South America. He also directed Southwestern's USAID-funded Partnership for Advocacy Training from 2006-2012, a partnership with México's Instituto Technológico y de Estudios Superiores de Monterrey - Monterrey Campus, to provide training to help México in its transition from an inquisitorial system with written criminal proceedings to an adversarial, oral, criminal trial process. Since 2008 he has also assisted in the founding and coordination of the José Siderman Human Rights Fellowship, a fellowship established by the Siderman Family that has permitted Southwestern to host an Argentine human rights lawyer selected by the Fulbright Commission in Argentina for LL.M. studies at Southwestern followed by a summer spent as an intern at the ACLU of Southern California.
In 1997, Professor Miller received a second Fulbright Teaching and Research Fellowship to teach in Argentina at the University of Torcuato Di Tella and the University of Buenos Aires. He  has served as a consultant for Lexis/Nexis on establishing online legal research systems in Argentina and Chile. He is the author or co-author of a number of casebooks on Argentine constitutional law and civil liberties law, and a series of articles that examine the history and function of the Argentine Supreme Court.
Selected Achievements
Chair, Latin American and Caribbean Law Committee, ABA Section of International Law and Practice (2004-2005; Co-Chair 2003-2004; Vice-Chair, 2001-2003)
Oficial de la Orden de Mayo by the government of Argentina by Presidential Decree, for his work on behalf of Victor Saldaño, an Argentine citizen on Death Row in Texas