Christopher J. Robinette
Professor of Law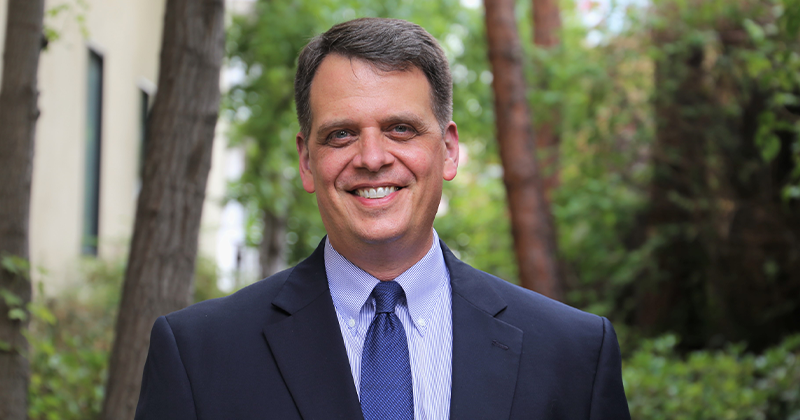 B.A., cum laude, Government and Philosophy (with Honors), College of William & Mary, 1993
J.D., University of Virginia School of Law, 1996
LL.M. in Legal Education, Temple University School of Law, 2005
Member, Virginia State Bar, United States Court of Appeals for the Fourth Circuit, and United States District Courts for the Western and Eastern Districts of Virginia
Joined Southwestern: Summer 2021
Email
CRobinette (at) swlaw.edu
Christopher J. Robinette, an expert in tort law and theory, was appointed Professor of Law at Southwestern Law School in 2021.  He teaches Torts, Products Liability, and Foundations of Tort Law Seminar.
Professor Robinette serves as the United States Representative to the European Group on Tort Law.  In 2012, Robinette was elected a member of the American Law Institute (ALI); in 2019, the ALI Council appointed him as Adviser to the Restatement of the Law Third, Torts.  Robinette also serves on the editorial board of the Journal of Tort Law, the only peer-reviewed journal devoted to tort law in the United States, where he previously served as editor-in-chief. He serves as an editor of a leading torts treatise, Harper, James & Gray on Torts, and a leading insurance treatise, New Appleman on Insurance Law Library Edition.  Additionally, Robinette edits TortsProf Blog, a member of the Law Professor Blogs Network. He is an elected member of the European Centre for Tort and Insurance Law and a contributing editor at JOTWELL Torts. Robinette served as chair of the AALS Torts & Compensation Systems Section in 2017.
Robinette has presented on tort law across the United States and the world, including the United Kingdom (Oxford), Poland, and Malaysia (where he won a "Best Paper" award).  Robinette's work has been cited by federal and state courts in numerous jurisdictions.  He is frequently quoted in the media in outlets such as the Associated Press, Bloomberg, Reuters, and The Washington Post.
Before coming to Southwestern, Robinette was Professor of Law at Widener University Commonwealth Law School, where he won both scholarship and teaching awards on multiple occasions.  In 2018, he received the Lindback Foundation's Award for Distinguished Teaching at Widener, a university-wide recognition awarded to one professor per year.  Robinette was also a visiting professor at the University of Iowa and Washington University in St. Louis.  
Robinette served on the Advisory Board of Salvation Army corps in both Charlottesville, Virginia and Harrisburg, Pennsylvania; he was Chair of the Harrisburg Capital City Region Advisory Board from 2010-2012.  He was a member of the UPMC/Pinnacle Health Ethics Committee for several years, primarily addressing end-of-life issues.
Robinette litigated tort and contract cases prior to becoming a law professor, experiences he uses to engage students in his classes.