Christopher David Ruiz Cameron
Justice Marshall F. McComb Professor of Law | Director of Labor and Employment Law Concentration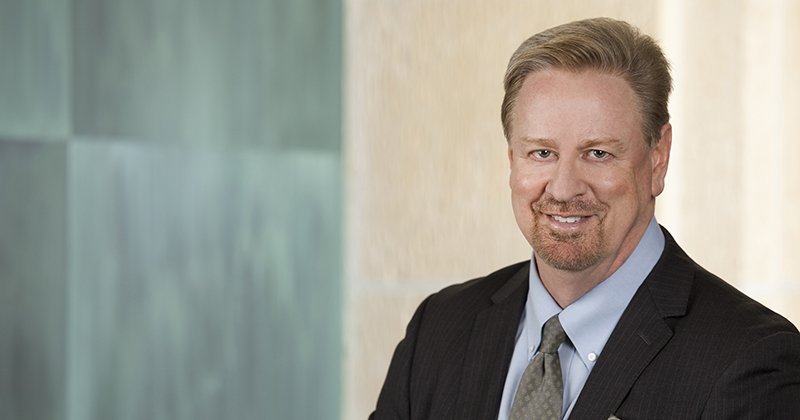 B.A., summa cum laude, Political Science and Communication Studies, University of California, Los Angeles, 1980,
J.D., Harvard University, 1983
Phi Beta Kappa
Member, California State Bar
Christopher David Ruiz Cameron is a recognized expert in the law of the workplace, with a special emphasis on its intersection with the laws regulating bankruptcy, immigration, and entertainment and sports. He is author or co-author of two books, nine book chapters or supplements, and 28 law review articles published by the California Law Review, UCLA Law Review, and other leading journals. 
Professor Cameron is an Elected Member or Fellow of three learned societies: the American Law Institute, the College of Labor and Employment Lawyers, and The Labor Law Group. He is also Past Secretary of the American Bar Association's Section of Labor & Employment Law and Past Chair of the Labor Relations and Employment Law Sections of both the Association of American Law Schools and the Los Angeles County Bar Association.
"In teaching legal analysis, I try to show that the law is as much about the questions as it is about the answers; it offers solutions rather than absolutions; it is more art than science."
Since 2017, Professor Cameron has served as a Commissioner of the Los Angeles County Employee Relations Commission (ERCOM), the agency responsible for policing labor relations between management and nearly 100,000 employees working in over 50 separate bargaining units in one of the nation's largest municipal governments. From 2011 to 2016, Professor Cameron served as Member of the Los Angeles Employee Relations Board, the local agency having jurisdiction to regulate labor relations involving some 48,000 employees working in 60 separate bargaining units of the nation's second-largest city. 
As a labor relations neutral, Professor Cameron has served as an arbitrator or hearing officer in over 300 cases posing a wide variety of workplace disputes in the public and private sectors throughout California. He is an Elected Member of the National Academy of Arbitrators. 
As a director and trustee of the Mexican American Bar Foundation, Professor Cameron has helped raise and award over $2.3 million, mostly in the form of 404 scholarships given to 336 individual students of Latino heritage.
After law school, where he was Articles Editor of the Harvard Law Review, Professor Cameron served as a law clerk to Judge Harry Pregerson of the U.S. Court of Appeals for the Ninth Circuit. He then spent six years in private practice representing labor organizations and employee benefit funds.
Professor Cameron has been a member of the Southwestern faculty since 1991 and served as Vice Dean or Associate Dean for Academic Affairs for twelve years. He also served as Director of Externships for more than a decade, and as Director of the London Summer Program in Entertainment and Media Law. Professor Cameron was honored with Southwestern's inaugural Excellence in Teaching Award and was named the Irving D. and Florence Rosenberg Professor of Law in 1998, the Irwin R. Buchalter Professor of Law in 2009, and the Justice Marshall F. McComb Professor of Law in 2015 to the present.
Selected Achievements
Vice Dean, Southwestern Law School, 2016-2018
Secretary, ABA Section of Labor & Employment Law, 
2017-2018
Associate Dean for Academic Affairs, Southwestern Law School, 1998-2008
Director, London Summer Program in International Entertainment and Media Law 2008-2009
Director of Externships, Southwestern Law School, 1994-2005
Member, National Academy of Arbitrators
Commissioner, Los Angeles County Employee Relations Commission, since 2017
Member, Los Angeles Employee Relations Board, 2011-2016 (Vice Chair 2015-2016)
Gala Director, Mexican America Bar Foundation, 2008-2016
Elected Member, American Law Institute, since 2008
Fellow, College of Labor and Employment Lawyers, since 2010
Member, Local Rules Advisory Committee, Central District of California, 2009-2014
Member, Board of Trustees, Mexican American Bar Foundation, 1997-2008, 2016-present
Member, Ninth Circuit Bankruptcy Judge Merit Selection Panel, Central District of California, 2006
Chair, Association of American Law Schools Section on Labor Relations and Employment Law, 2004-05
Chair, Labor and Employment Law Section, Los Angeles County Bar Association, 2001-2002
Member, The Labor Law Group, since 2001
Member, Senator Boxer's Central District Advisory Committee on Judicial Nominees, 1998-2000