Bryce Woolley
Associate Professor of Law for Academic Success and Bar Preparation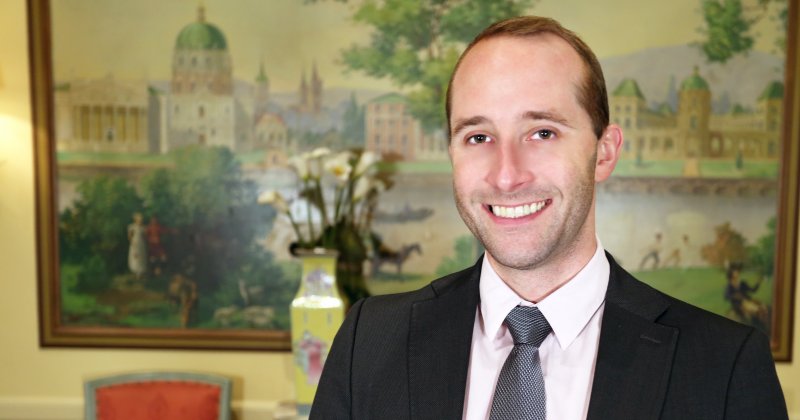 B.A., summa cum laude 2008 University of California, San Diego
J.D., 2011, University of California, Los Angeles

Member, California State Bar
Professor Woolley is a member of Southwestern's Academic Success and Bar Preparation Department. He is committed to helping every Southwestern student optimally study for the bar and pass on their first attempt.
Before joining Southwestern, Professor Woolley served as the Senior Dean's Fellow in the Academic Support and Bar Preparation Department at Whittier Law School. Before that, he practiced complex commercial litigation at a large international law firm and healthcare litigation at a Los Angeles-based boutique firm. His pro bono practice included work with public benefits, tenant/landlord disputes, and same-sex marriage. Professor Woolley also clerked at the United States District Court for the Central District of California.
"Methodical, concise, and direct writing is essential to passing the bar and success in legal practice. An essential quality for a successful lawyer is tenacity. Southwestern excels at teaching both of these skills."
At UCLA School of Law, Professor Woolley was Editor-in-Chief of The Dukeminier Awards Journal of Sexual Orientation and Gender Identity Law, a Distinguished Advocate in the Moot Court Honors Program, and the co-chair of the El Centro Clinic for the HIV/AIDS Legal Services Alliance.
Professor Woolley currently sits on the board of directors of the Center for Health Justice, a nonprofit dedicated to providing health education and supportive services to people with a history of incarceration. He is also an active member of the combat robotics community and has appeared on the television show BattleBots.