Andrea Ramos
Clinical Professor of Law | Director of Clinical Programs | Director of Immigration Law Clinic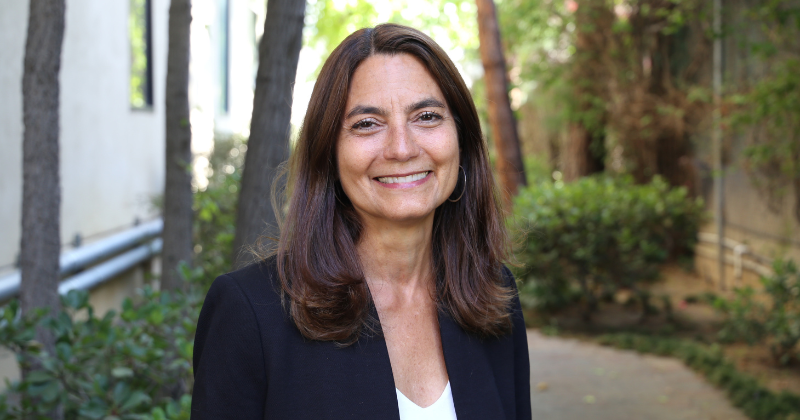 B.A., magna cum laude, Sociology, 1988, Arizona State University
J.D., 1992, University of Southern California
Member, California State Bar
Andrea Ramos brings many years of experience as a public interest attorney and law professor to Southwestern, where she established and directs the Immigration Law Clinic. The clinic, which began operation during the 2008-09 academic year, offers valuable services to the community, while giving students hands-on experience helping indigent and otherwise underrepresented clients.
"Southwestern's Immigration Law Clinic provides students with a wonderful opportunity to learn lawyering skills and, at the same time, offers high-quality legal assistance to some of our most vulnerable children. We focus on providing immigration relief to survivors of crime and to children who have been abused, neglected, or abandoned. Students learn to navigate complicated bureaucracies and to support clients who are often confused and intimidated by the immigration process."
As a law student, Professor Ramos served on the Southern California Review of Law and Women's Studies. She began her career with the law firm of Tuttle & Taylor as a litigation associate and Public Counsel volunteer. She went on to serve on the staff of Public Counsel for ten years, originally leading the School-Based Legal Assistance Program, then directing the Children's Rights Project, which involves more than 700 volunteers assisting over 6,000 children and youth annually. As Directing Attorney of the Project, Professor Ramos represented children in Special Immigrant Juvenile cases, the Violence Against Women Act and U-Visa cases, and provided training and workshops to lawyers and social service providers. She also served on the adjunct faculty at the University of Southern California Law Center for four years as a co-teacher of the Children and the Law course.
She was recognized for her legal work benefiting the Los Angeles community by the USC La Raza Law Students Association, which presented her with the Inspirational Alumnus Award in 2007 and by the USC Public Interest Law Foundation, which named her as the 2008 Attorney of the Year.