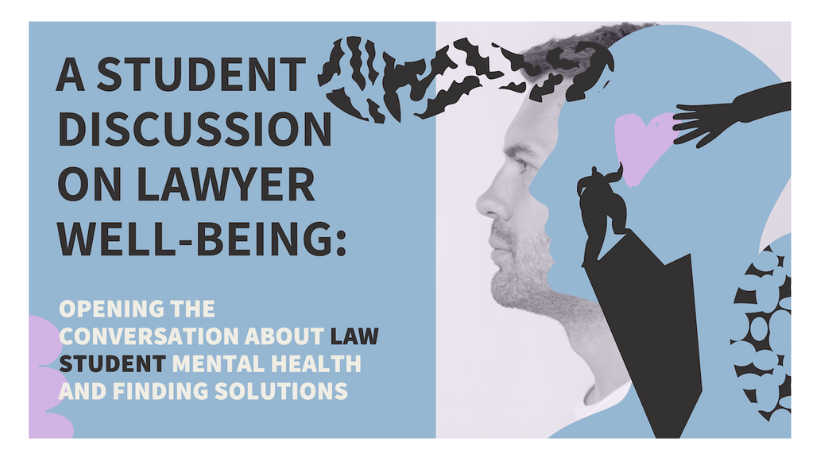 September 30, 2022
Southwestern SBA Hosts "A Student Discussion on Lawyer Well-Being" Webinar — October 10, 2022
October 10, 2022
12:30 p.m. — 1:30 p.m. PST
via Zoom
Register for the event

 

Presented by Southwestern's Student Bar Association in collaboration with the National Alliance on Mental Illness student chapter.
In celebration of Law School Mental Health Day on October 10th, 2022, join us for an open and honest discussion on the unique challenges and obstacles law students face when dealing with mental health challenges while in law school.
Starting with an explanation of the term "lawyer well-being," students will contribute their perspectives on the current state of law student mental health, the obstacles to seeking help, and brainstorming practical tools and solutions to creating a better future for our lawyers.
Featuring student panelists: 
Panelist 

Michael Campos
 Vice President
Mindfulness in Law Society

 

Moderator 

Dylan Gunaratne
ABA Representative, SBA &
President, National Alliance on Mental Illness,
SWLAW Chapter

Panelist 

Dr. Carie Martin
Co-Chair, National Lawyer's Guild,
Southwestern Law 

Panelist 

J.R. Nessary 
 Communications Chair
National Alliance on Mental Illness,
SWLAW Chapter

Panelist 

Samantha Sloane
 American University Washington College of Law
Student Liaison,
ABA's Commission on Lawyer Assistance Programs

 
We hope to see you there!