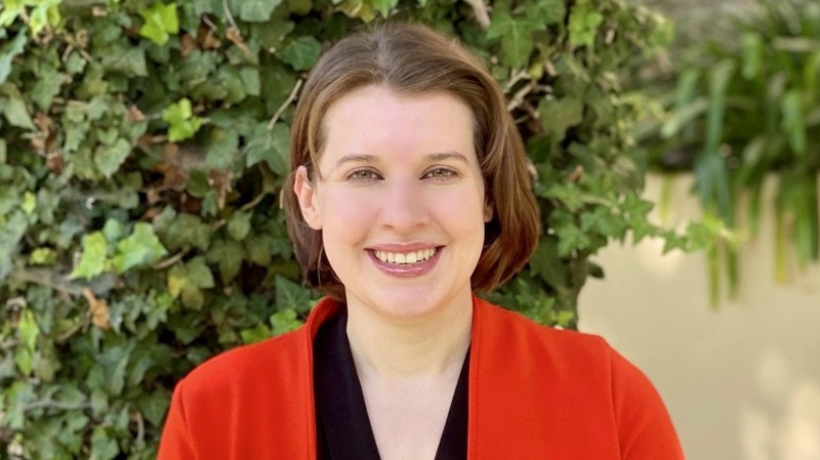 June 12, 2023
Southwestern Law Student Files Copyright Law Brief in Support of Warner Chappell Music at the Supreme Court
On June 2, 2023, the Amicus Project at Southwestern Law School filed a petition stage brief in support of Petitioners in Warner Chappell v. Nealy. The amicus brief represents the academic work product of Krystina L. Cavazos, a high-achieving student in Southwestern's part-time evening program. Honored as a Biederman Scholar by Southwestern's Donald E. Biederman Entertainment and Media Law Institute, Krystina was excited to work with the Institute's director and director emeritus, Professors Orly Ravid and Robert C. Lind, as well as with Professor Michael M. Epstein, the Amicus Project's director. The brief is publicly available on the Supreme Court's website.
Krystina expressed gratitude for the opportunity to work with the Amicus Project. "This was a wonderful and challenging learning experience. At the start of law school, I would never have imagined that I would have a brief submitted to the U.S. Supreme Court. It still seems unreal. Thank you, Professors Ravid, Lind, and Epstein, for assisting me and guiding me!"
As for the brief itself, Professor Ravid described it as a "deep dive into the legislative history of the Copyright Act, as it relates to the discovery rule and the statute of limitations." Professor Epstein noted that Krystina's filing addresses issues explored by Professor Ravid when she was a Southwestern student for an Amicus Project brief filed in Petrella v. Metro-Goldwyn-Mayer, a 2014 case. Professor Lind, who helped shape both the Petrella and Warner Chappell briefs, came out of retirement to help on this brief. "The late Donald E. Biederman was the long-time counsel at Warner Chappell Music before becoming a colleague here at Southwestern. He was also a friend. I'd like to think that Don Biederman would be thrilled with Krystina's brief."
Krystina will prepare a public presentation of her brief to the Southwestern community in September as part of the Amicus Project Spotlight Series. Way to go, Krystina! 
---
About The Amicus Project:  
The Amicus Project at Southwestern is a first-of-its-kind professional outreach program, enabling law students to gain practical experience by preparing amicus—or "friend of the court"—briefs* on a pro bono basis for cases in which one is needed. A central component of the Amicus Project is the Amicus Project Practicum, a course that provides students with the opportunity to work individually on an amicus brief under the supervision of a law professor or practicing attorney.