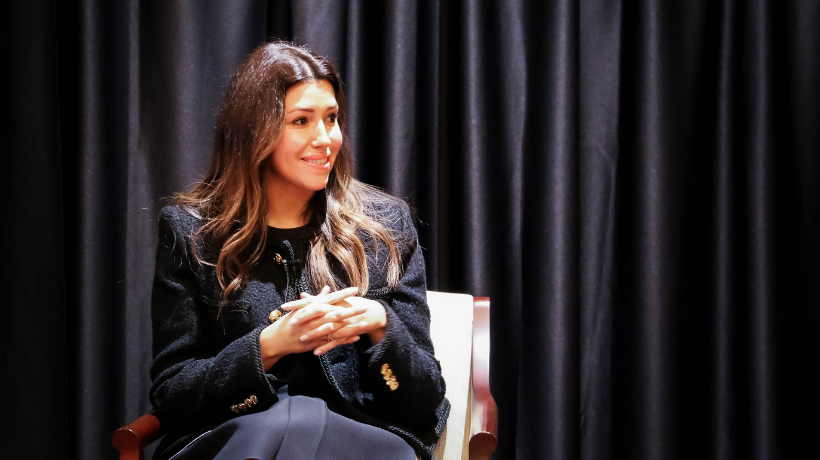 April 19, 2023
Successful Litigator Camille Vasquez '10 Returns to Southwestern Law School for Inspiring Speaker Event
On March 16th, Camille Vasquez '10, an accomplished litigator and legal analyst, returned to her alma mater, Southwestern Law School, for a special speaking engagement. The audience was packed with law students, faculty, and staff as they attended "A Conversation with Camille Vazquez," hosted and moderated by Southwestern President and Dean Darby Dickerson. Vasquez was warmly received and called the event a "full-circle moment." 
"We were thrilled to welcome Camille back to Southwestern Law School. She is an exceptional alumna and a true inspiration to our current students. Her career path and the success she has achieved in the legal profession serve as a testament to the value of a Southwestern Law School education. We are grateful to Camille for sharing her time, insights, and advice with our community. We watch excitedly as she continues to impact the legal field," stated Dean Dickerson.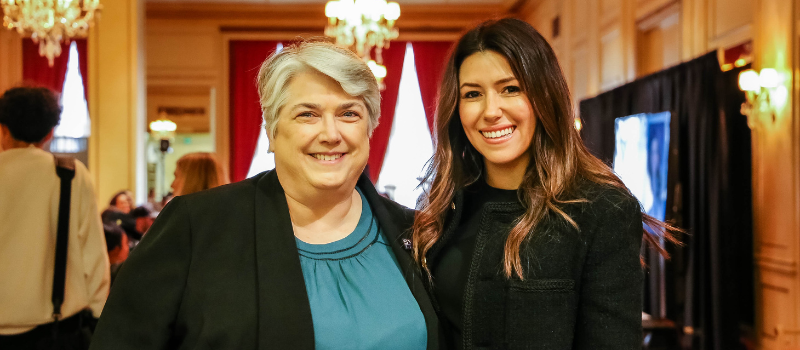 During the event, Dean Dickerson conducted an in-depth interview with Vasquez, covering various topics such as her time at Southwestern, her experiences as a litigator and legal analyst, and her representation of high-profile clients. The conversation began with Vasquez discussing her upbringing and early motivations for pursuing a career in law. "I am the daughter of Cuban and Colombian immigrants. I was raised in the same home that my parents still own today. Growing up — and I think this is typical in a lot of immigrant families — my parents said to my sister and me, 'you get two choices: you get to be a doctor or a lawyer. So, pick one!'"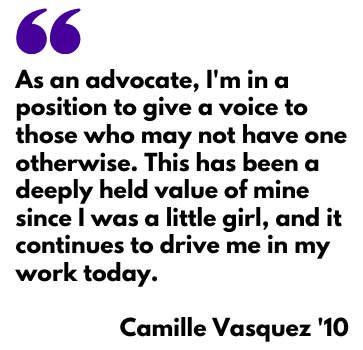 Vasquez fondly recounted her time at Southwestern, highlighting the supportive faculty and strong sense of community that helped her succeed. She provided practical advice on networking and building relationships in the legal profession, encouraging law students to seek out their "mentors and champions." She elaborated, "A mentor can teach you valuable skills, but a true champion is someone who will go above and beyond to support and advocate for you when the opportunity arises for you to shine. It's important to seek out these champions in your place of employment and build authentic relationships with them." 
Vasquez also offered insights about the Depp v. Heard case, sharing her meticulous approach to cross-examination. "My strategy was to ensure that every question and theme of questions tied back to specific evidence we could play for the jury."  
Many students shared that Vasquez's journey as a first-generation student and daughter of immigrants inspired them to attend law school and Southwestern. "Her grace, zealous conviction, and passion for advocating on behalf of her clients are truly remarkable," said Cindy Cardoza, a second-year law student. "As a first-generation law student with immigrant parents, Camille Vasquez is a huge inspiration to me."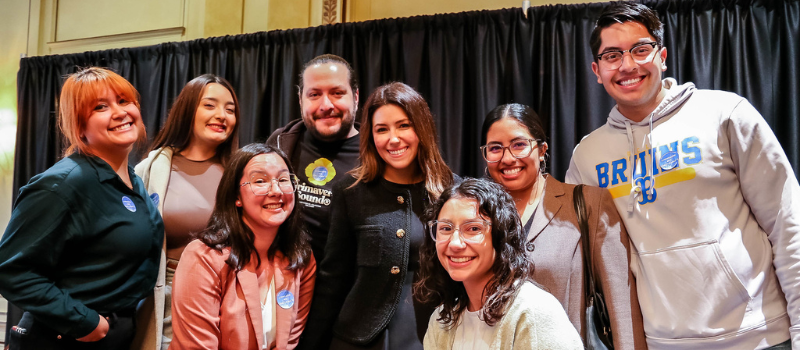 Kari J. Cruz Van Sinden, a fourth-year evening student, added, "Camille is humble, compassionate, and an inspiration to many law students. As a Latina law student and Chair of the Board for the Trial Advocacy Honors Program, I am elated to see Camille sparking more representation of strong Latinas trailblazing in the courtroom!" 
In concluding the discussion, Vasquez reflected on the two career paths presented to her by her parents as a child. For her, there was no question that she made the correct choice. "Being a lawyer is more than just a profession—it's who I am at my core," she said. "As an advocate, I'm in a position to give a voice to those who may not have one otherwise. This has been a deeply held value of mine since I was a little girl, and it continues to drive me in my work today."