Roopa Bala Singh
Associate Professor of Law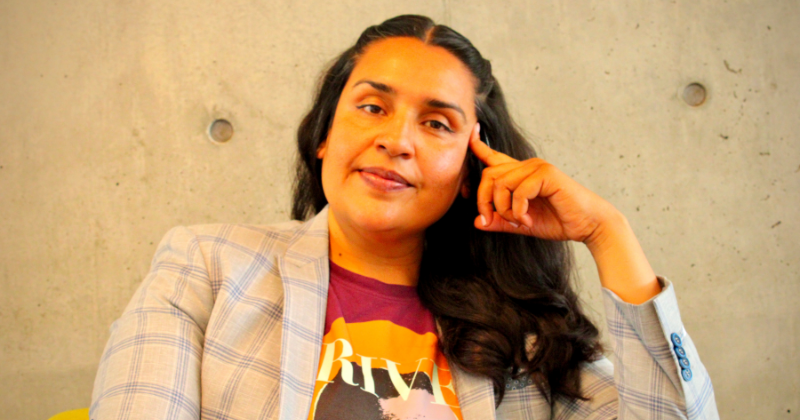 B.A. summa cum laude, Politics, Philosophy, and Economics, University of Pittsburgh, 1999
J.D. University of California, Berkeley School of Law, 2003
M.A., Cinema Studies, Tisch School of the Arts, New York University, 2011
Ph.D., Justice and Social Inquiry, Arizona State University, 2019
 
Member, New York State Bar, Supreme Court of the State of New York, Appellate Division, Second Judicial Department
Joined Southwestern: Summer 2022
Roopa Bala Singh brings a decade of law teaching experience to her property law courses at Southwestern Law School. Appointed to Southwestern faculty in 2022, Professor Singh is a leading scholar of law and yoga, using property as a lens. Before coming to Southwestern, Professor Singh was an Assistant Professor of Law and Civic Engagement at California State University, Monterey Bay. In her recent sermon at Stanford Memorial Church, Professor Singh illuminated healings and tensions at the intersection of property law and the contemplative practices (Stanford University Medical School, Contemplation by Design Summit, 2021). Her law review article on "Yoga as Property," is the first to map a legal history of yoga as U.S. intellectual property, and is forthcoming in the Denver Law Review (Summer, 2022). As a result of her groundbreaking public scholarship on the untold stories of globalized yoga, Professor Singh was the first Indian American appointed to an advisory position on the Standards Review Board at Yoga Alliance, leading global yoga governing body.
As a teacher, public scholar, and practitioner of the law, Professor Singh has a proven commitment to making the law accessible for students, audiences, and clients. She began facilitating labor rights workshops as a union organizer in the AFL-CIO's San Diego-based Union Summer program, and went on to work in labor law with the Service Employee's International Union. She received the Edley Grant, a University of California Berkeley Law Public Interest Fellowship, to intern with the ACLU of San Diego and Imperial Counties; exploring 4th amendment concerns involving the civil liberties of high school students. After law school, Professor Singh engaged in pro-bono advocacy with the Habeas Project, a statewide collaborative effort to free battered women in California state prisons under a new California Penal Code §1473.5. During that time, she worked as a teacher and a lawyer in several California correctional facilities, including Central California Women's Facility, the largest women's federal prison in the nation. Then, she served as the first Director of Public Advocacy at SFWAR, San Francisco County's Rape Crises Center, where she collaborated with the Housing Rights Committee of San Francisco to advocate at the intersection of tenant and survivors' rights. Ultimately, Professor Singh turned to teaching, starting with universities in New York City, including the City University of New York. She won an Innovation in Teaching award in her first year with her class, "Hip Hop Politics," which used music and culture to dive deep into First Amendment debates. She has focused her energies on teaching and writing ever since.
"What is law? Law is defined in many ways. One overriding truth is that there is a place for everyone in the law. No matter what college major, what sector, what orientation, what class, what languages, what nations, what religions, what ideologies you come with - ultimately, there is a place for each one of us to make a home in the law."
Her personal experiences fuel her long-standing commitment to legal access. While in law school at UC Berkeley, Professor Singh interned in legal journalism in the U.S. Supreme Court with National Public Radio's legal correspondent, Nina Totenberg. Professor Singh spent a term at the Court, helping to translate complex Constitutional Law for a global pool of listeners interested in the stakes, issues, and players involved in landmark proceedings and decisions. One day, then Chief Justice Rehnquist ordered Professor Singh to remove her head covering in Court. Her story of this xenophobic, patriachal blow to Courtroom access circulated worldwide, sparking needed discussions on race, hair, and head coverings in the law.
In addition to property, law, and contemplative studies, Professor Singh's areas of research include law, technology, new media, cinema, and public policy. While in the Samuelson Law, Technology, and Public Policy Clinic, Professor Singh contributed to an amicus brief presented by the Center for Democracy and Technology at the USA PATRIOT ACT hearings in the U.S. Senate.
Professor Singh is working on her first book, which will provide the first account of a century-long relationship between yoga and U.S. law.