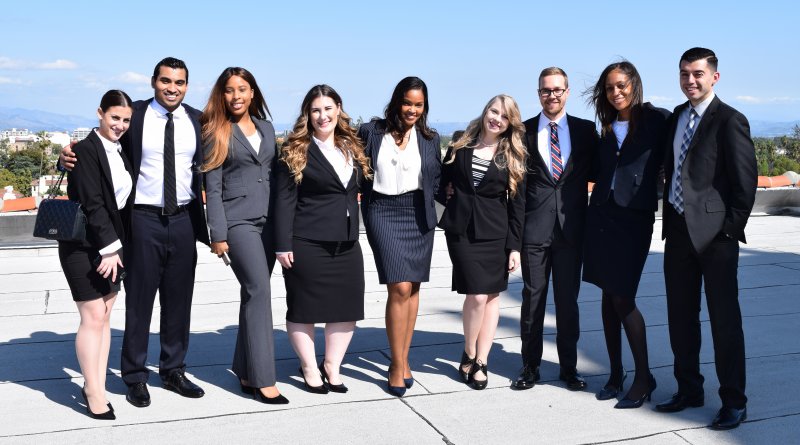 As of Fall 2019, first year evening program students can slash commuting time.  Southwestern's re-imagined part-time program utilizes distance education technology so students attend about half of their classroom hours remotely.  
Southwestern is committed to utilizing learning science and distance education technology in exciting ways specifically designed to enhance the part-time student experience.  We want our students to spend a little more time doing what is important to them (and not driving back and forth to school).
Southwestern's re-imagined evening program disrupts the traditional drive-across-town four-nights-a- week model. You can now complete our part-time J.D. program in four years while commuting to campus only two evenings per week.  Attend the remaining class hours from anywhere with an internet connection; and round out the graduation requirements by taking a handful of additional courses during the academic year, summer and/or intersession terms.  This is our most flexible part-time format ever!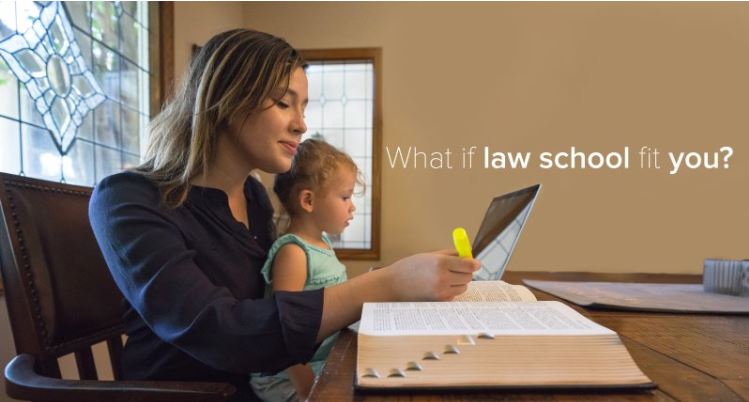 Southwestern is actively seeking ways to introduce more flexibility and remote learning opportunities throughout all of our programs!
Southwestern's evening program is a four-year part-time J.D. program designed for students who are unable to devote full-time to the study of law. For many working professionals, this program provides a financially feasible way to attend law school while maintaining a full-time work schedule. Students in the evening program bring the unique perspectives of their working lives into the classroom, enriching the law school experience for everyone.
Students enrolled in the evening program receive the same comprehensive legal education as that presented in the day program. 
Southwestern's part-time program is unique among J.D. evening divisions in several ways: All core courses for evening students are taught by full-time faculty; the law school's services and resources are available during evening and/or weekend hours and appointments, and special experiential learning opportunities are designed to accommodate evening students' schedules. Southwestern also offers individualized social support as well as a special Evening Orientation and other events to help part-time students adjust to law school.
Part-time evening students take the designated curriculum during the first two years, and a mix of required courses and electives during the third and fourth years when they are also able to take advantage of externships, clinics, practica and honors programs. They take 8 to 11 units each semester, and two summer sessions are required to complete the 87 units to earn the J.D. degree in four years.
Required Courses
Courses
 Units
FIRST YEAR EVENING
 
     Contracts I & II
5
     Criminal Law
3
     LAWS1 1 & II
6
     Torts
4
     Academic Skills Lab I & II
2
     Total
20
SECOND YEAR EVENING
 
     Civil Procedure I & II
5
     Constitutional Law I & II
6
     Property
4
     Electives2
4 - 7
     Total
17 - 22
THIRD YEAR EVENING
 
     Business Associations3
4
     Evidence3
4
SECOND, THIRD, OR FOURTH YEAR EVENING
 
     Constitutional Criminal Procedure4
3
     Legal Profession
2 or 3
     Experiential Requirement 
65
     Upper Division Writing Requirement
2 or 3
SECOND, THIRD, OR FOURTH YEAR EVENING
(BAR READINESS CURRICULUM)6
 
Remedies
2 or 3
Community Property
2
Wills and Trusts
4
MBE Skills and Strategies
3
Cal Bar Writing: Skills and Strategies
3
SUMMER OPTIONS
 
     Electives
2 - 6
Graduation requires a minimum of 87 units.
Up to 29 units of the above schedule will be via distance education.7
 
*NOTE: PLEAS and the Part-Time Day Program required courses are similar to the Evening but may differ slightly by semester in the second, third, and fourth years.  Courses, unit allocations, and other elements portrayed within this chart are subject to change.
1. Legal Analysis, Writing, and Skills
2. Elective choices include such courses as Constitutional Criminal Procedure, Copyright Law, and Legal Profession, among others.
3. PLEAS and the Part-Time Day Program have Fall or Spring options for these courses.
4. If not taken as an elective in the second year (required for graduation) 
5. Students must take a total of 6 units prior to graduation.
6. Students with a cumulative GPA of 3.33 or higher may opt out of the Bar Readiness courses
7. Consistent with ABA Standard 306, Distance Education is instruction in which students are separated from the faculty member or each other for more than one-third of the course and the instruction involves the use of technology to support regular and substantive interaction among students and between the students and the faculty member. This may be accomplished either synchronously or asynchronously.