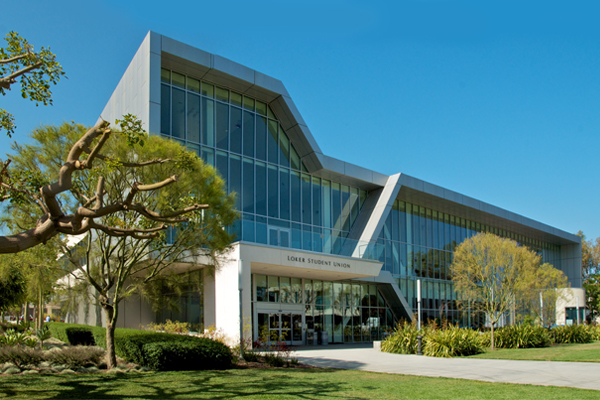 J.D./M.A. Program with CSUDH
Southwestern has established two programs in cooperation with California State University, Dominguez Hills (CSUDH): a joint J.D./M.A. Program and a 3+3 Program through which students can earn their B.A. and J.D. degrees in six years.
The Joint J.D./M.A. Program enables graduate students to complete a J.D. degree at Southwestern while concurrently earning an M.A. degree in Negotiation, Conflict Resolution and Peacebuilding from CSUDH.
About CSUDH
Centrally located in the South Bay and the heart of Los Angeles, CSU Dominguez Hills is a diverse, welcoming community of learners and educators collaborating to change lives and communities for the better. Through our strong and relevant academic programs, dedicated faculty mentors, supportive staff, and attractive campus and student amenities, CSUDH is committed to connecting our students to an affordable, high-quality and transformative education while providing our communities with a vital resource for talent, knowledge, skills and leadership needed to thrive today and tomorrow.
Requirements and Program Components
J.D. degree at Southwestern.
M.A. at CSUDH in Negotiation, Conflict Resolution and Peacebuilding (NCRP).
M.A. degree requires 36 total units, 27 at CSUDH and 9 at Southwestern.
NCRP Post-Master's Certificate option requires 18 total units, 9 at CSUDH and 9 at Southwestern (to be awarded following conferring of the J.D. degree).
Students at Southwestern apply to the M.A. program at CSUDH through normal application procedures during their first or second year of law school for admission following their first year of law study.
Students do not initially have to elect/commit to either the NCRP degree or certificate track (admission to the M.A. degree program will suffice because students may elect to change their program at a later date).
M.A. courses at CSUDH are all 3 units, 12 weeks online and 15 weeks duration on campus, and meet once weekly for 3 hours.
NCRP degree/certificate courses at CSUDH can be taken on campus or entirely online (or through a combination of both methods of delivery).
Courses at Southwestern include two specific 3-unit courses (Alternative Dispute Resolution and Interviewing, Counseling and Negotiating) as well as unspecified 3-unit externship and directed research courses that will satisfy the 9-unit requirement for Southwestern courses.