Gowri Ramachandran
Professor of Law (on leave) , Voter Protection & Election Security Counsel, 2019-2022 Brennan Center for Justice, NYU School of Law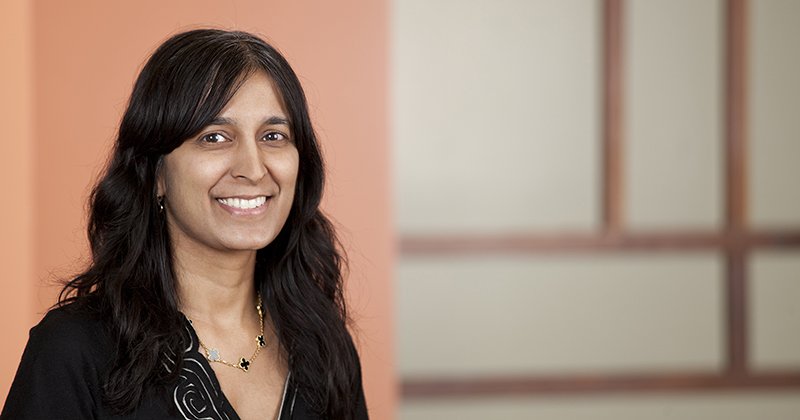 B.A., cum laude, Mathematics, 1997 Yale College; M.A., Statistics, 1999, Harvard University; J.D., 2003, Yale Law School; LL.M., 2006, Georgetown University; Member, California and New York State Bars
Email
gramachandran (at) swlaw.edu
Professor Ramachandran is currently on leave, serving as the Voter Protection & Election Security Counsel at the Brennan Center for Justice, NYU School of Law, where the Democracy Program team is working on issues related to voter protection and election security to ensure free and fair elections, so that vulnerabilities in our election infrastructure and problems in administering election systems do not serve to deprive Americans of their right to vote.
As an undergraduate at Yale, Gowri Ramachandran demonstrated that her interests cover a wide spectrum when she received the John Meeker Prize for creative writing and the Anthony D. Stanley Prize for excellence in pure and applied mathematics. She garnered recognition for her pedagogical skills as well, as a teaching fellow at Harvard where she was awarded the Derek Bok Prize for excellence in teaching, and her eventual career path was set. While in law school, she served as editor-in-chief of the Yale Law Journal and as a board member of the Collective of Women of Color and received an Olin Fellowship for Law, Economics and Public Policy Research.
"I think a lot of students come to law school idealistic and lose that idealism along the way. My goal is to keep them from losing it."
After graduating from law school in 2003, Professor Ramachandran served as law clerk to Judge Sidney R. Thomas of the U.S. Court of Appeals for the Ninth Circuit in Billings, Montana. She returned to academia a year later, first as a Future Law Professor Fellow at Georgetown University Law Center, then as a visiting professor at Florida State University Law School. She also served as a visiting professor at the University of California, Berkeley School of Law in 2009. She has been a member of the Southwestern faculty since 2006, where she has served as co-editor of the Journal of Legal Education and was named the Irving D. and Florence Rosenberg Professor of Law in 2010, in recognition of her outstanding teaching, professional accomplishments, service and scholarship.
Professor Ramachandran's courses range from Constitutional Law and Federal Courts, to Employment Discrimination and Feminist Legal Theory. "My main goal is to make students excited and comfortable speaking about the law," she said.
Her own research focuses on employment discrimination and employment law, constitutional law, human rights law, and queer theory. Through her scholarship, Professor Ramachandran challenges conventional notions of image and identity and the laws that shape them, particularly within institutions where personal freedoms are often thought irreconcilable with wider social good, such as workplaces, schools, and prisons. "We're working longer and longer hours, and I think of the workplace as more of a public space," she said. "That's why I'm interested in personal freedoms and equality in the workplace." Currently, she is working on a theory of how certain human rights can help a society insure against collapse.