Justice Bus
The Justice Bus Project™ takes teams of attorney and law student volunteers from urban areas to assist at free legal clinics for low-income Californians living in rural and isolated communities.  These clinics provide life-changing legal assistance to low-income veterans, vulnerable seniors, children with disabilities, low-wage workers, immigrant youth, and families. Trips are usually one full day in length.
Asylum Clinic - Tijuana, MX
Southwestern Law School's Pro Bono Removal Defense Program and  Public Service Programs invited students to an overnight volunteer program in Tijuana, Mexico, to assist asylum-seekers with the process to apply for U.S. asylum.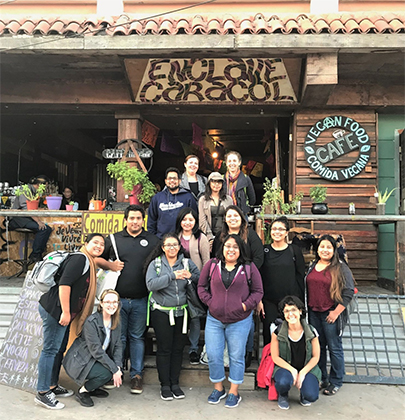 Southwestern students, guided by Professor Vázquez, Kathy Khommarath, and Sabrina Frydman '18 (along with a Loyola student, faculty, and staff) worked with Al Otro Lado to conduct 56 intakes and consultations.
Together, they screened individuals and assisted them in preparing for their credible fear interviews when presenting themselves at the border.